Discounts can be applied to an individual item, a whole check, or (in 6.50.x), a pre-defined group of items. These are configurable in Back Office.
To apply a discount, navigate to the More Functions page (or whichever sublist your Discount buttons appear on) and select the Discount you would like to apply. For individual item Discounts, ensure that the relevant item is selected (highlighted) before applying the Discount. 
The value of the Discount will appear in the menu grid.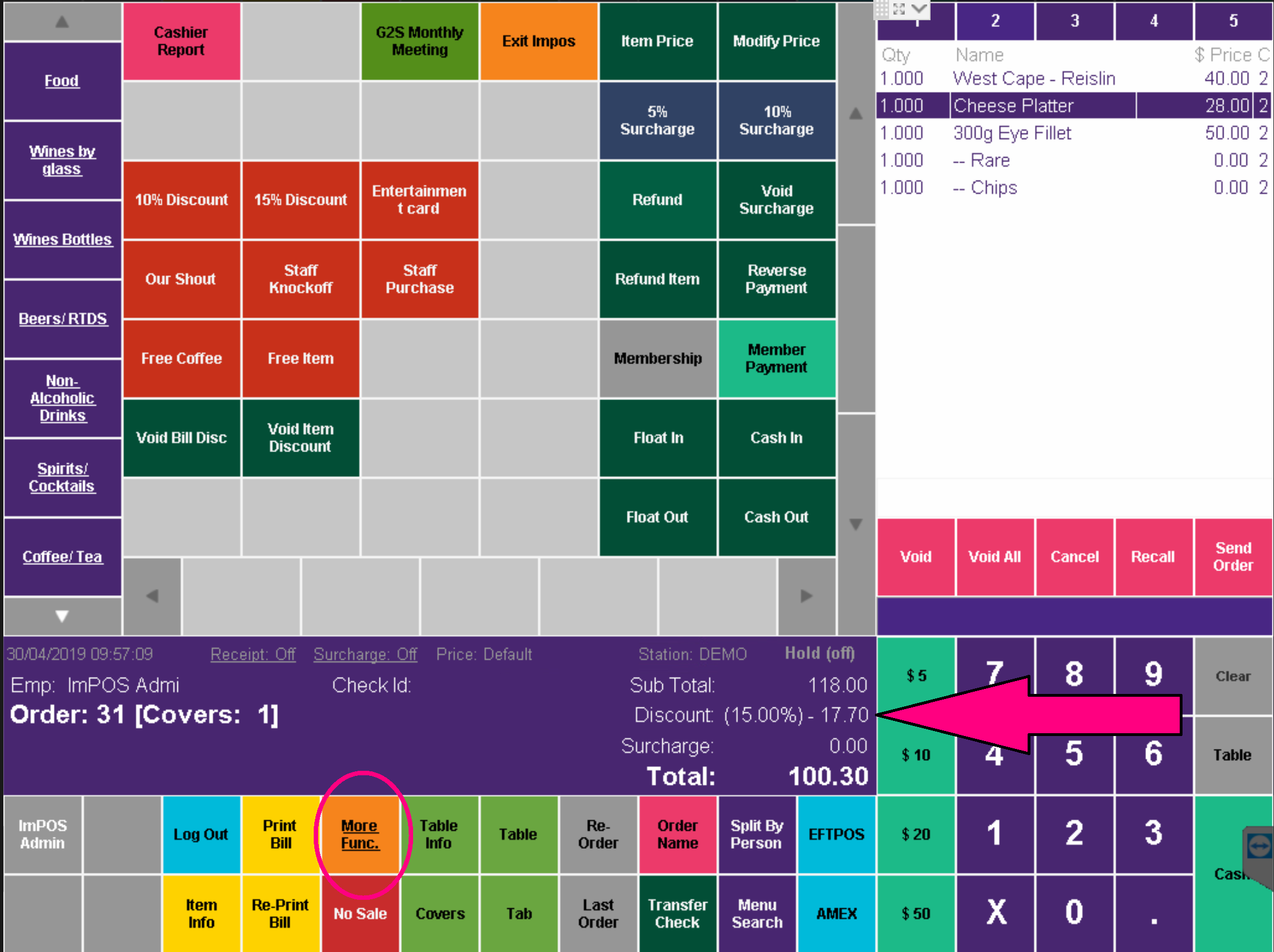 To remove the Discount from the Item or order, select the 'Void Item Discount' or 'Void Bill Discount' Button (usually located in 'More Functions'.)