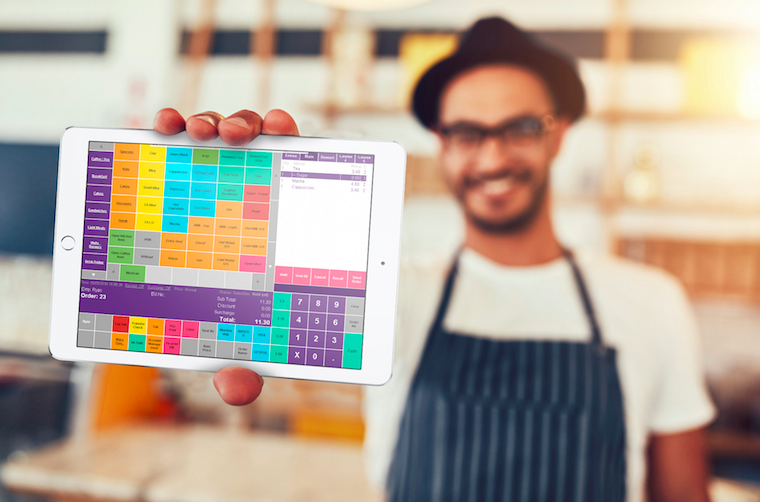 Welcome to Impos Point of Sale Version 5.37! 
Below are some of the highlights from the latest release. 
Happy hour just got happier! We have added in a new feature that allows you to set unlimited Price Sets in the Back Office. This new feature is great for larger venues wanting to set up pricing structures in advance of price rises, or dynamic pricing for functions or areas of the venue. Those running complex membership systems with a pricing structure determined by the membership level can also benefit from this new feature.
You can access the new Price Sets user interface from the Menu Details drop down list in Back Office.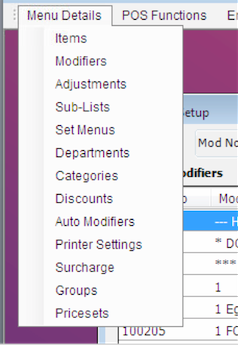 In addition to creating a new Price Set, you can also select a percentage or dollar increment or decrement from a pre-existing Price Set.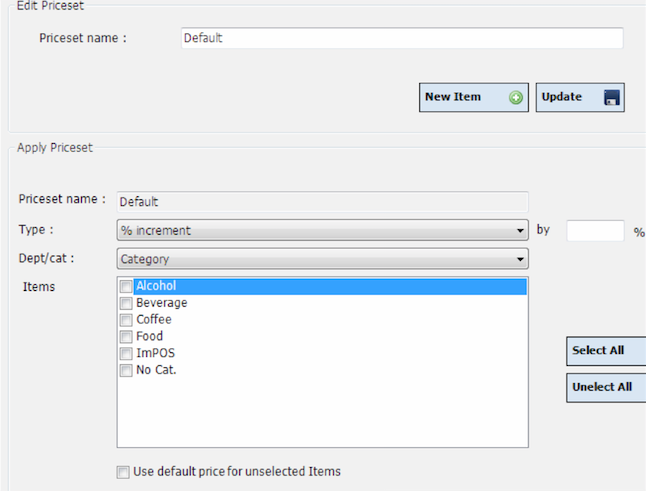 A new functionality is now available in Deal Groups that allows you to add products to a group. Deal Groups will require a particular number of items from each group to enable the deal. For example, a deal might consist of two large pizzas and one drink. The item needs a quantity next to it.
Save and Add to Screen
When entering a new Item or Modifier, you can now select to 'Save and Add to Screen'. This new feature will save venues a lot of time.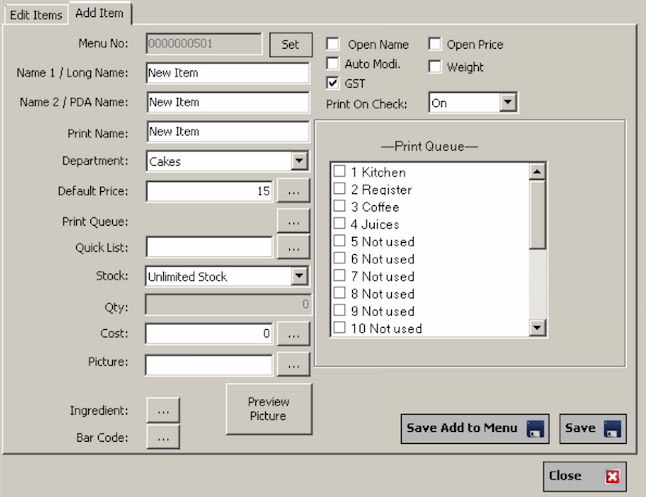 As soon as you select 'Save and Add to Screen', the Menu Design panel appears with the new item automatically selected, allowing you to drag and drop in to position.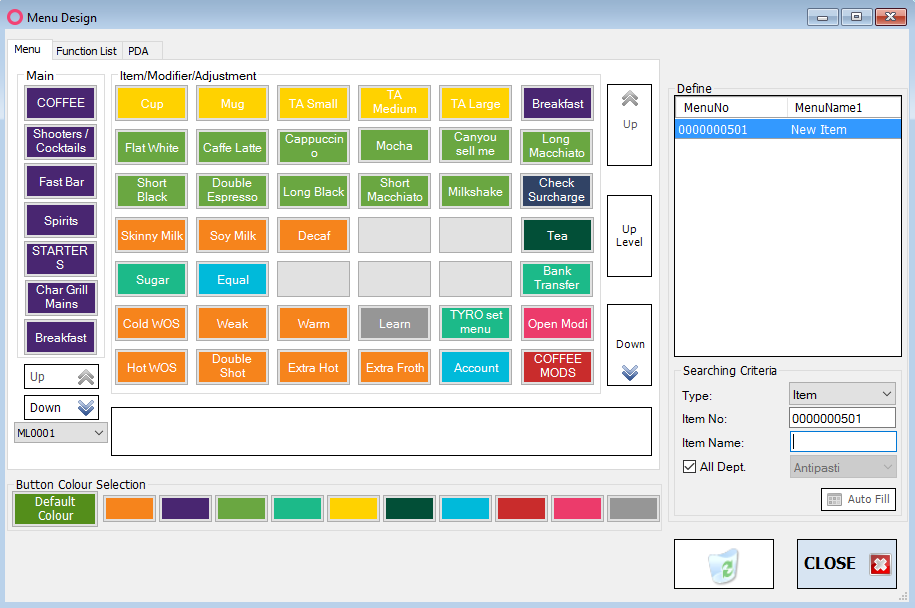 Restaurant reservation integration
There have been significant enhancements made to the stability of the Dimmi/ResDiary integration. Previously, if the number of covers entered on a table exceeded the predetermined number of covers for that table (set up during table configuration in ResDiary), the integration with Impos would be broken. Following this bug fix, if covers exceed the limit on that particular table all information relating to items and spend from Impos will be pushed back into ResDiary.
Impos now supports order-ahead platforms by pushing information directly into the POS system. Orders from applications including HeyYou, Mobi2Go and SmartOrdering will appear in your Saved Order and print from your printer of choice. Plus, all of your reporting is in the one place, so you know exactly how your business is performing. Price changes on your menu can now be reflected in your order-ahead platform so that customers can access the specials immediately.
Enhancements to Business Intelligence (BI) Reporting
Significant speed improvements have been made to our BI platform. You can now report on instant views of data across multi-site venues and single-operated venues alike. Plus, dashboards and views are rendering 15 times faster due to server/database optimisation carried out by the Impos development team 
Payments can now be taken in advance against tables, tabs and orders. This deposit functionality will allow you to process an advanced payment at any stage. The payment will remain against the open check until it is redeemed. Reporting for unredeemed deposits is available in the Cashier Reporting.
With card and electronic payments on the rise, surcharges are becoming an everyday part of hospitality. To ensure your operating expenses are covered, we've introduced variable Check Surcharges, and surcharges associated with specific payment types. Check Surcharges can either be applied to an individual check or system-wide for extended periods of time. A particular payment method can be added to a Payment Surcharge, with the relevant authority to remove the surcharge.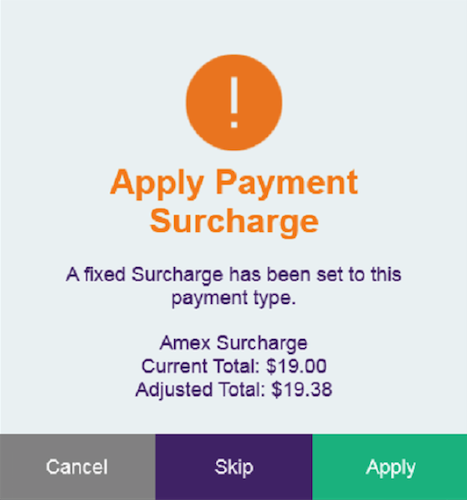 Bug Fixes and Improvements:
Exiting the table plan in some circumstances required two presses, now only one is required
Conflicts in system dates between Impos and Reservation systems no longer cause long-term effects
An issue where tables were not able to be moved from the top left corner has been resolved
ResDiary has advised Impos of an issue that is being investigated across all POS integrations. Any walk-in that is done via the POS after midnight shows up the following day in ResDiary. ResDiary is continuing to work on this
Seat numbers can now be printed on customised dockets
Seat numbers will now appear on the details section in the table listings in the recall screen
System dialogue issue with assigning 0 covers to a transaction has been fixed
Meal status flags are now required to be unique
Tables with a dollar value check discount can now be split, and the POS will calculate the portion of the discount to be applied to each item
Transferring from table to table no longer requires the 'Covers Prompt' to be turned on
Tips can now be processed during a split payment on tables
Tab time limits can now be set for much longer periods of time
Tab value limits can now be viewed on the tab details screen
Tabs now sort alphabetically in the tab screen, allowing for quicker locating for staff
Refreshing tab details now occurs more frequently to display up-to-date information
Linking tabs to tables can now be completed in advance, allowing you to complete transactions at a greater speed
Improvements made to the way membership searches occur
Re-printing a recharge of a member now shows the member's details
Attempting to replace a membership card with another member's card now prompts a message letting you know the card is already assigned
Membership ID's must be of at least 3 characters' long
Expired membership can no longer be used as a payment type
Over-payments were previously possible via integrated EFTPOS, resulting in an imbalance in payment totals. Now the result is similar to a 'cash out' scenario, where the change is tendered in cash
TYRO Pay@Table functionality now produces a shorter, more succinct re-printed receipt
Rare situations where membership details were printed on TYRO Pay@Table bills has been resolved
Change Payments in the refund screen is no longer permitted for integrated payment types such as PC EFTPOS and TYRO
You can now set particular refund transaction types to not prompt the opening of a cash drawer
Integrated Eftpos can now be used to recharge membership cards
Orders on hold
Kitchen grouping for production dockets now applies to all orders placed on hold, not only to those that have been saved
Purchase Order page now surfaces all orders more quickly and with additional stability
You now have the ability to accept in-stock arrivals of partial stock items less than 0.5 units
Two of the same stock items can no longer be decremented from the one menu item
You can now sign in and out at a faster pace and be taken directly back to the POS login screen, ready to start inputting orders
It is now possible to edit staff members clock in/out times from Front Office with the relevant authority
Reports
Payment Reports by staff members have been enhanced so accuracy is improved when deleting employees
Membership Purchase Reports have been updated to more accurately reflect NET values
Cashier Reports no longer display $0 values in rare circumstances 
GST is now calculated during the transaction to better speed up reporting
General
Split bills for checks with a fixed dollar bill discount have been revamped, where the weighted dollar value of the discount is applied and frozen at the time of splitting the bill. This means the check discount on the remaining check will be reduced, but the overall dollar discount applied to the check will remain constant
Check Discounts that would reduce the check value below $0 when an item is voided are no longer permitted, and the discount must be voided
Impos' administration user is now re-added at the time of an upgrade to ensure we can assist your staff members if a management authority is not immediately available
Text colours in Front Office now have a higher contrast
Cash drawers can now be programmed to remain closed when a $0 payment occurs, improving cash-handling accuracy
Pass outs have been improved and the speed has increased to configure start and end times
Clipp tabs now have additional stability for quicker opening and closing of tabs from apps
Paying off checks with multiple payments now only prompts for approval once, making for more efficient split payments
Default prices now populate all price sets and levels, ensuring you're charging the right amount if the item only has one price point
Products with pictures assigned now appear with images when a stock countdown is applied
Delivery information will now print on custom dockets
Additional stability has been added to the Impos and Deputy integration
Ability to sort checks to select transactions for refunds has been improved
A rare issue where the login screen would appear behind the Front Office screen has been resolved
Removing the system surcharge for a check will no longer re-apply if the check is pre-printing
Creating and editing Shift Type for accounting program synchronisation provides more relevant error messages
Very large checks can now be refunded
Disabled Deal Groups now appear in Back Office when toggled
Refund selection re-print bill screen have gone through a colour change to make for greater visibility
The Front Office exit message has been altered when the authority check is not passed
Accounting integrations no longer allow you to select a time in the future to avoid confusion
When altering items in a deal group, we've made adjustments to the colouring to indicate what has been modified and what has been removed
Altered the name of 'Check Items' on the customer receipt to read 'Check Deposit'
Reverse/Refund/Re-print screens now have the scroll bar appear in custom resolutions
Deal Groups which have been disabled are now able to be viewed in a 'Disabled' list to avoid duplication
Reversal of very large checks no longer creates an exception
Impos 'End Of Shift' no longer allows you to enter a sync time in the future to avoid missing information in Accounting platform synchronisation
Cancellation of Sync to your accounting platform in the 'End of Shift' function is now recorded to preserve the ShiftID, creating a more accurate summary
Price set names can be altered when required
Users are no longer able to bypass security using an externally connected keyboard
Item discounts have additional stability if there are more than 14 items on the check
All Print Queues in the print server and Back Office are now case insensitive
Special characters (except for a decimal point) are no longer permitted in the 'Float out – Other' section
Transferring checks process flow has been improved.
Set Menu quantities are now reflected correctly in stocktake
If you have any questions, please do not hesitate to give us a call on 1300 780 268. Please note that upgrading from Impos version 4 to Impos Version 5 is a significant upgrade with many feature changes and a new look User Interface. Check out the Impos Plus Version 4 to Version 5 Transition Guide for more information.