This article will show you how to use the Membership functions in Front Office to create a new membership, top up member balances, and use Member Payment as tender for a transaction.
Creating a Membership:
Select the Membership Button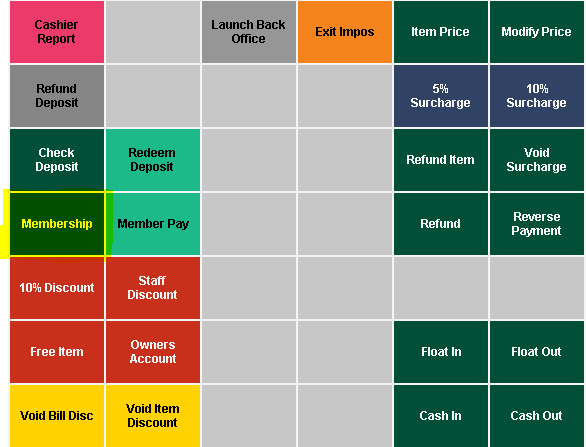 In the keywords field, enter the membership/card number, and then select 'New'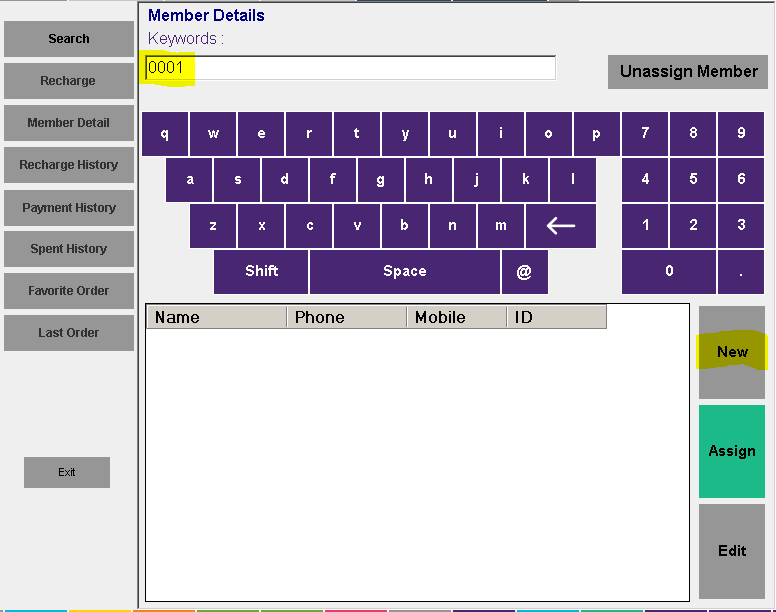 Select the Membership type that you're creating (in this instance, we're creating a Gift Voucher membership type):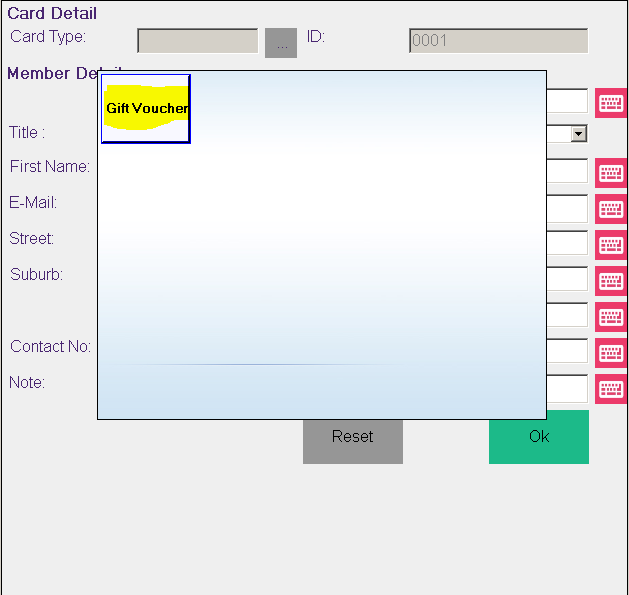 Enter any details you want to record for the customer in their membership/voucher and/or hit Ok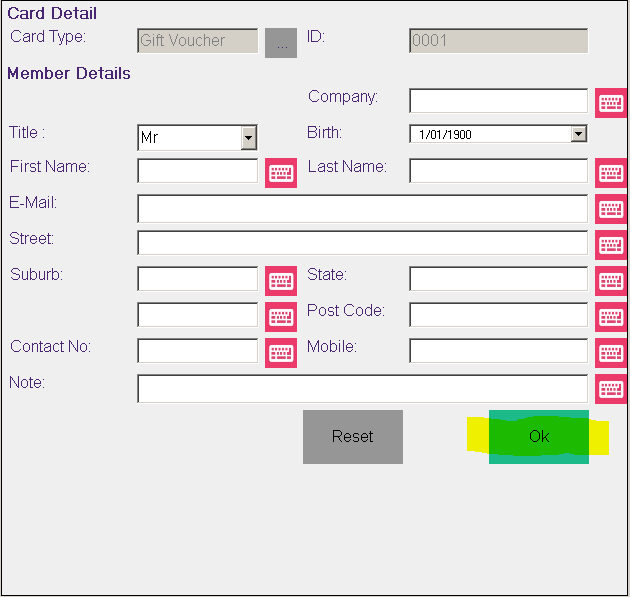 The system will ask you whether you would like to assign the member to the current order. For Memberships where no balance is added, and if you would like to use the membership/voucher straight away, select "continue". To add a balance to the Membership or Gift Voucher, we need to do that first, select "cancel".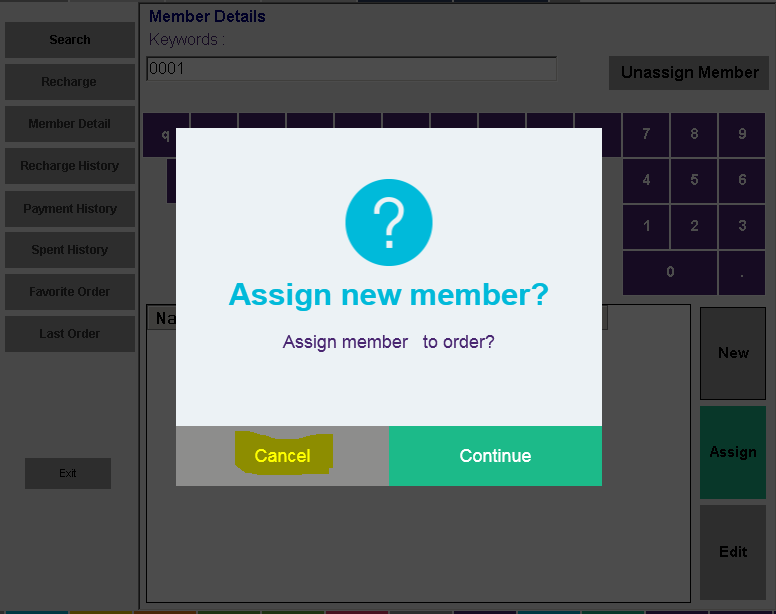 Adding a balance:
Re-enter the card number, highlight the card, and hit edit (Follow this and the next step to check balances on already created cards, by selecting the Member Detail tab)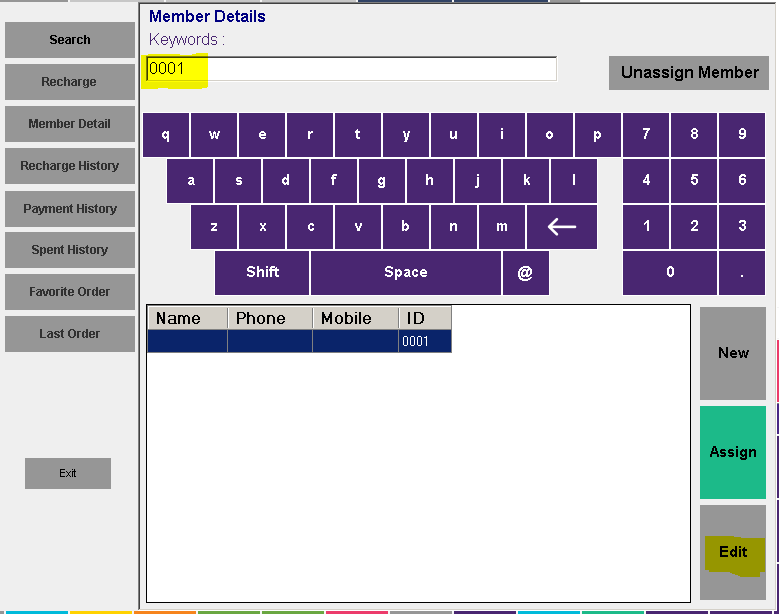 Select Recharge on the left hand side, enter the amount to put on the card, and then how they are paying for it.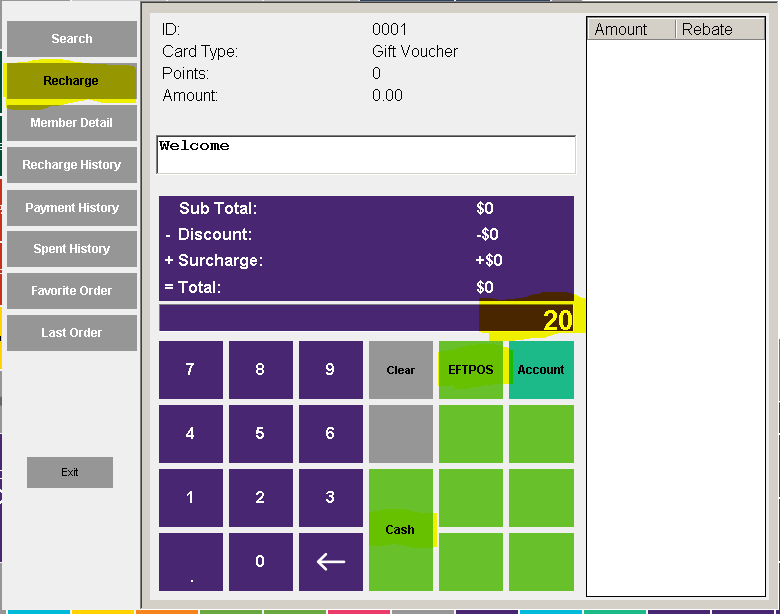 You have now successfully updated the balance on the card.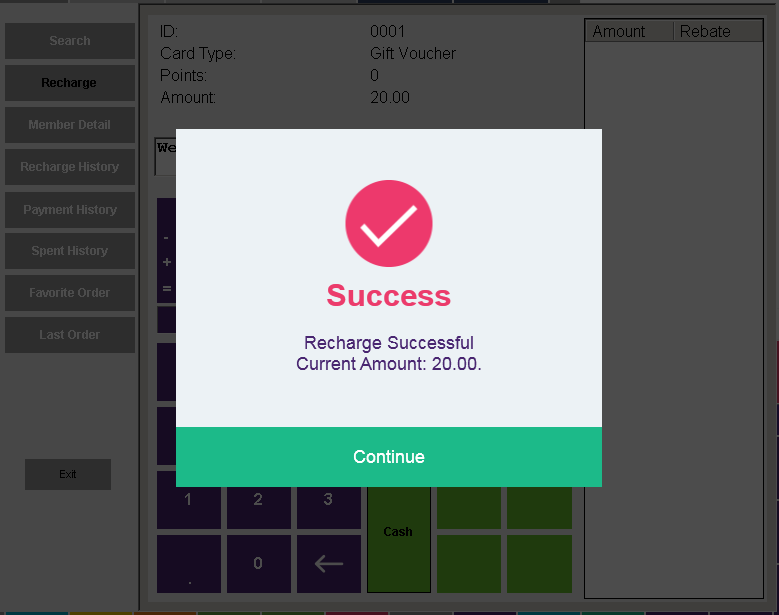 How to use Member Pay to pay for a sale:
After entering the order, or when the customer would like to make a payment, select the Member Pay option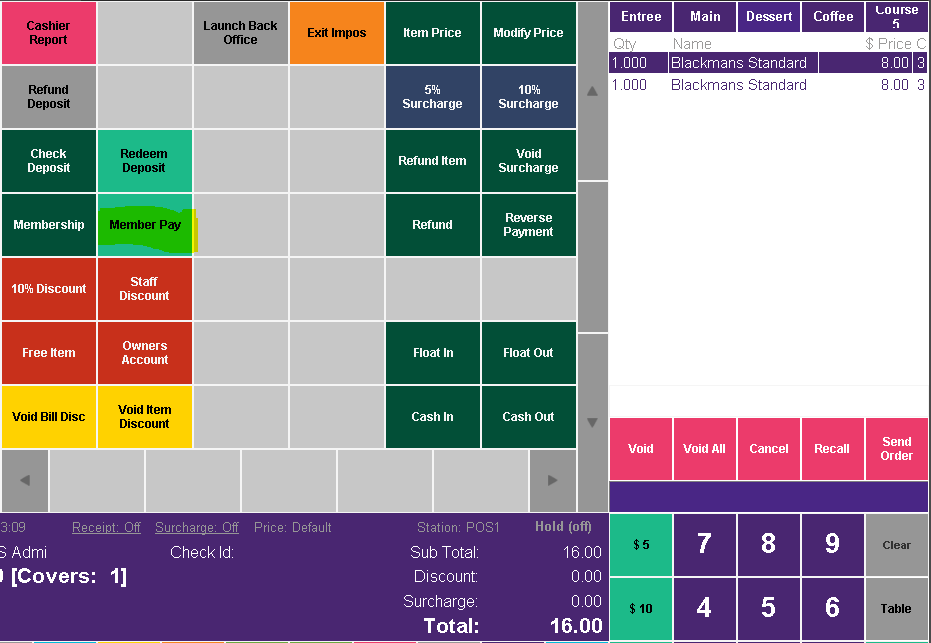 When the Membership window pops up, select the pink keyboard in the upper right-hand corner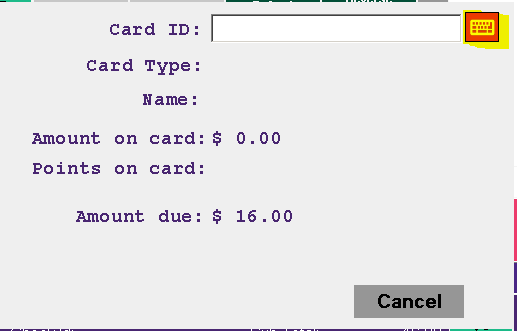 Enter the card number if known, (or use search terms to find the membership/voucher you would like to use) highlight it, and click assign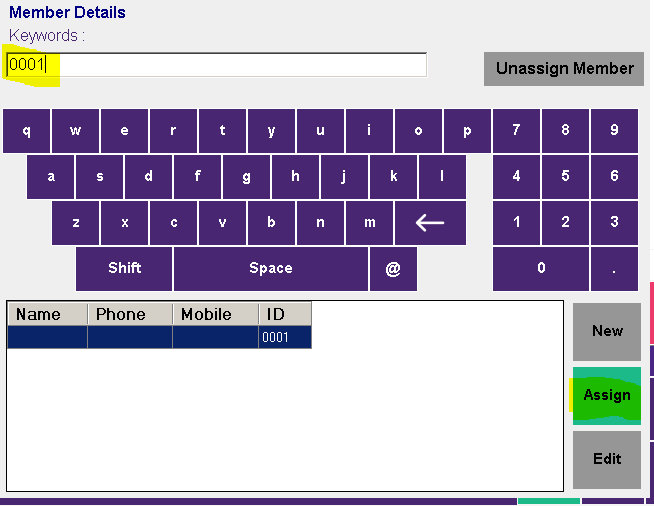 Select the "amount" button to pay and you're done!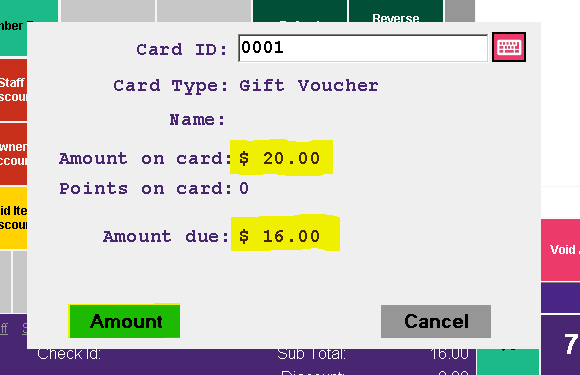 If the value of the check is more than what is available in the membership:
In this case you will be prompted to use multi-payment. First, this screen will appear if the check is larger than the membership/voucher balance available: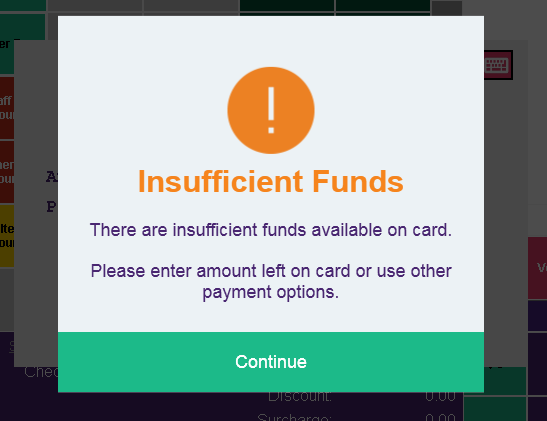 Take note of how much is on the card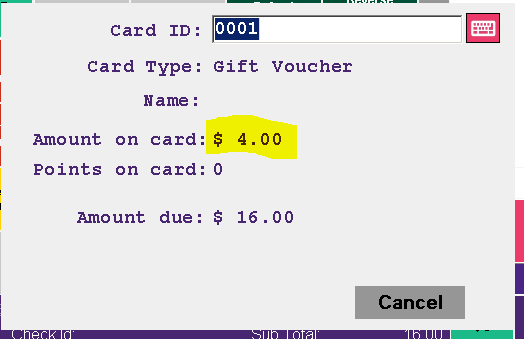 Enter the amount left over on the card on the pin pad on the bottom right and select member pay again, following the same process as before.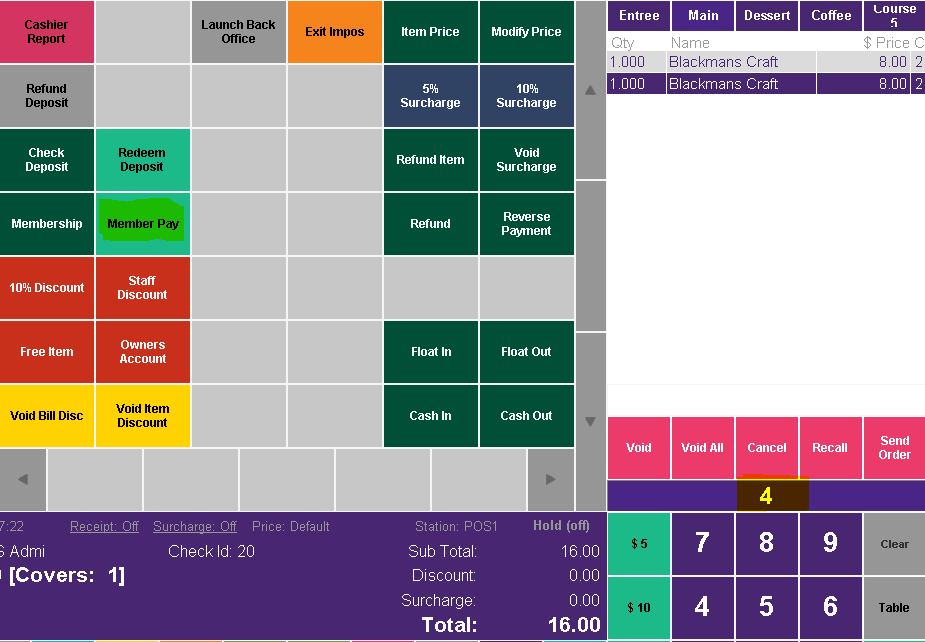 Pay the remainder with whatever other payment method the customer chooses