Duda
The online ordering button is a custom HTML code that you add to your website. In Duda, custom HTML code is added with a dedicated widget.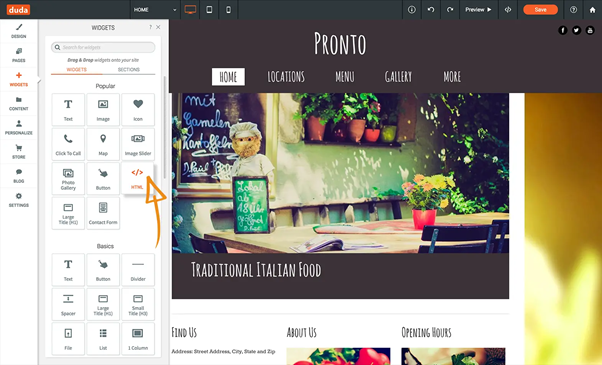 Start with the homepage. Find a good place in the page where you want to position the ordering button. Make sure the place is visible at a glance, without scroll.
Drag an HTML widget and drop it where you have decided to place the ordering button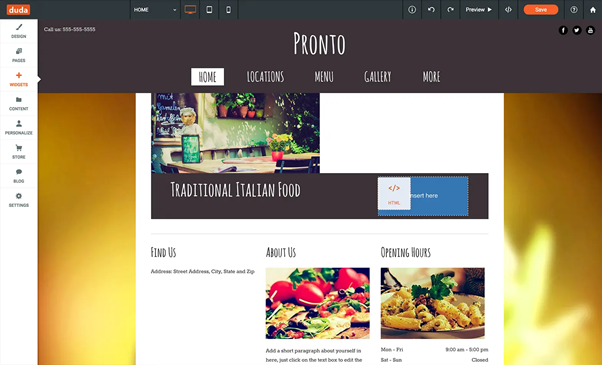 Copy your custom HTML code of the ordering button and paste it into the HTML Content popup. Click Update.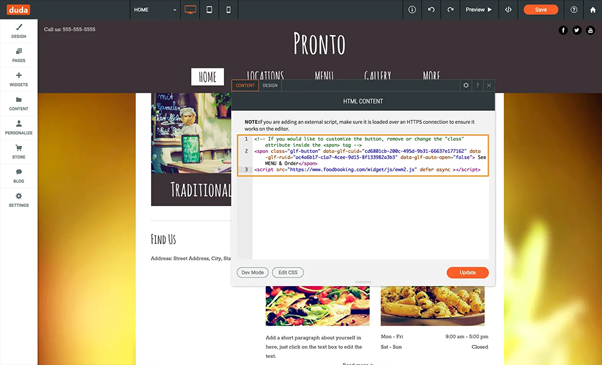 That's it! Close the popup and you will see your button on the page. Switch to preview to test it.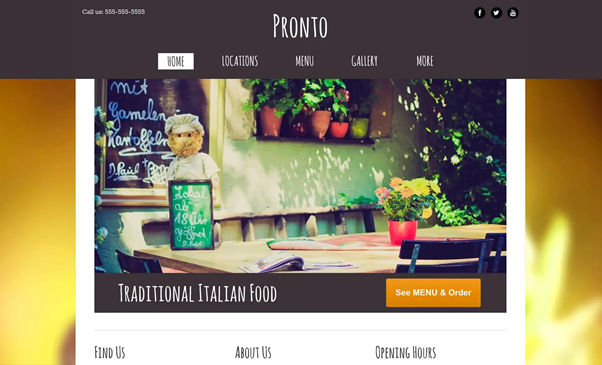 If your website has multiple pages, we recommend you to add the See MENU & Order button to other pages as well (e.g. Contact page).