It's here! 6.53 has some great new features and fixes to make your Impos system even faster and more powerful. Have a look below for some of the awesome changes headed your way.
New Features:
Back Office - Quick Launch
We have created a "Quick Launch" function within Back Office. Quick Launch allows customers to add shortcuts directly to the main screen of Back Office, giving immediate access to some common forms, removing the need to navigate the menus.
For the moment, there are three options: adding an item, adding a modifier, and updating the menu, with our Development team planning to add more options over the next few software updates.
The Quick Launch buttons are easily added or removed by selecting "Quick Launch" from the top menu.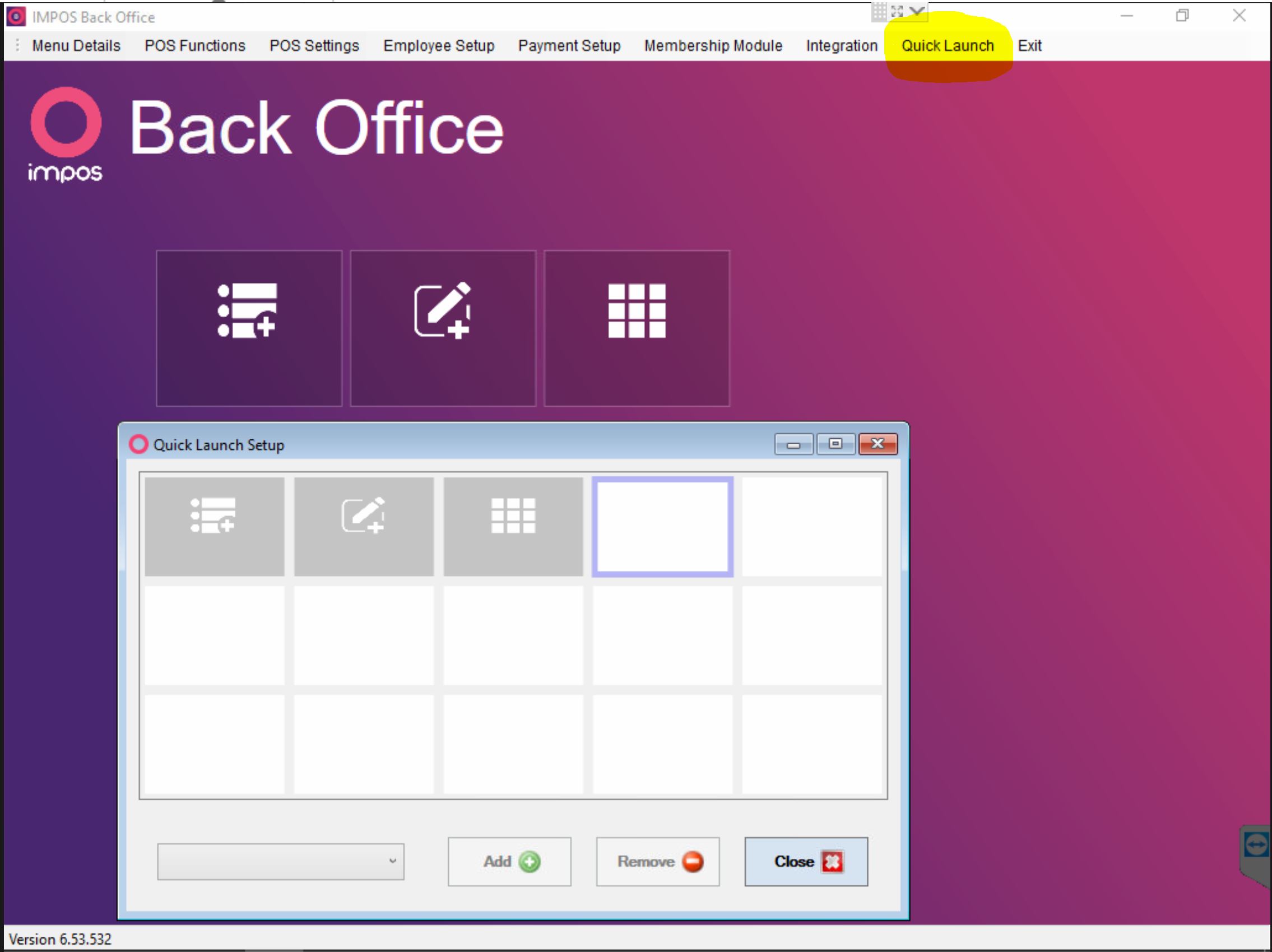 Training Module 2.0
The Impos Training Module allows managers to mark previous transactions as "training", voiding them and any associated payments. This simplifies the tracking of training checks/transactions, and provides a clear history of all training done.
Cinch
Cinch, powered by Impos, is an exciting new online ordering platform, allowing customers to take orders for pickup or delivery using their existing website, facebook page, or with a new sales-optimised website made to order.
Cinch is fully integrated with 6.53, meaning that there's no messy double-handling of orders. Simply accept the incoming order on your device, and it's immediately ordered on Impos. That was easy!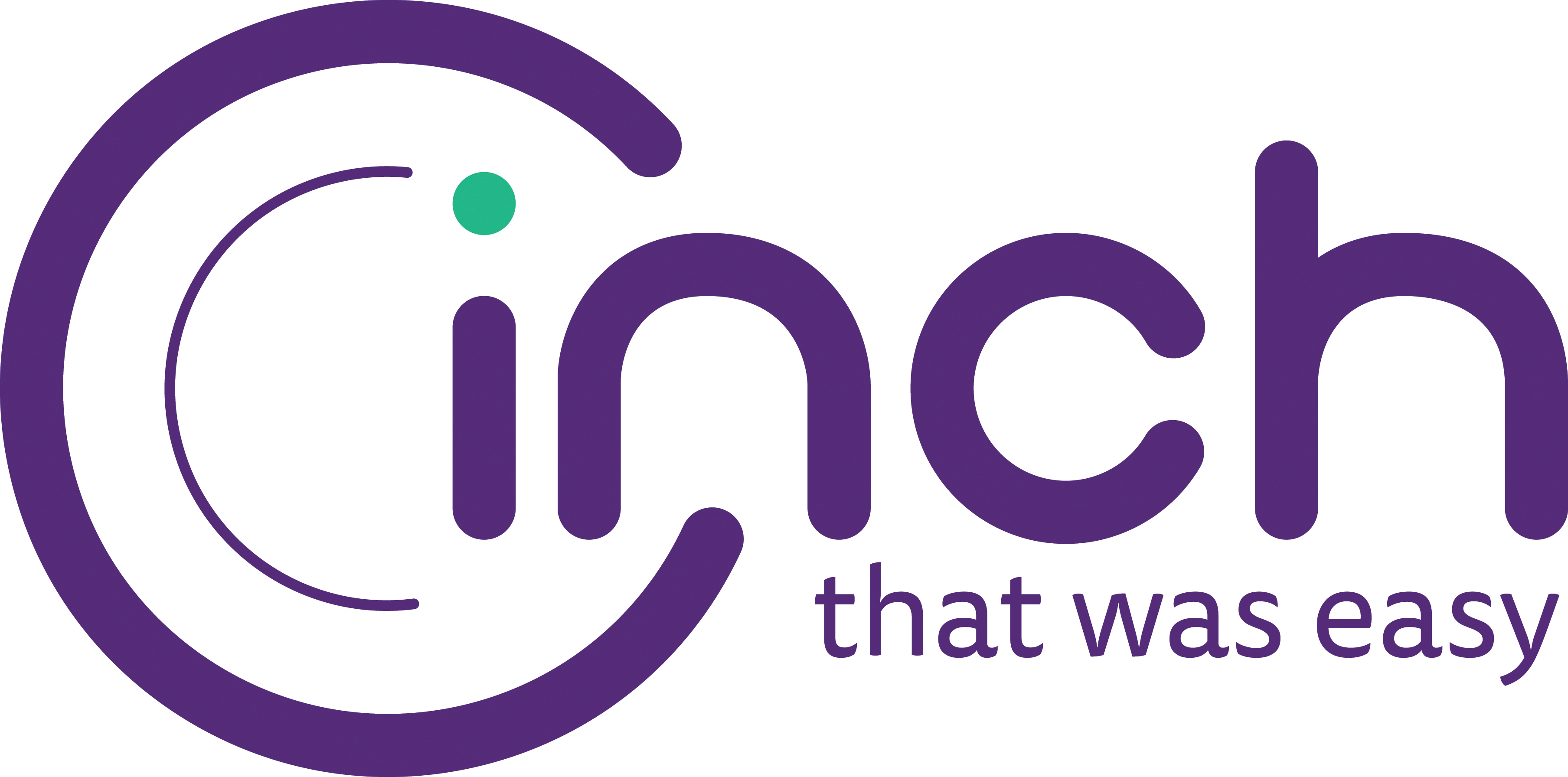 Updates to Existing Features:
There have been several changes made to improve the Interface, in both Front Office and Back Office.
Tyro Error Messages
Tyro errors have been changed so that they are more concise and readable.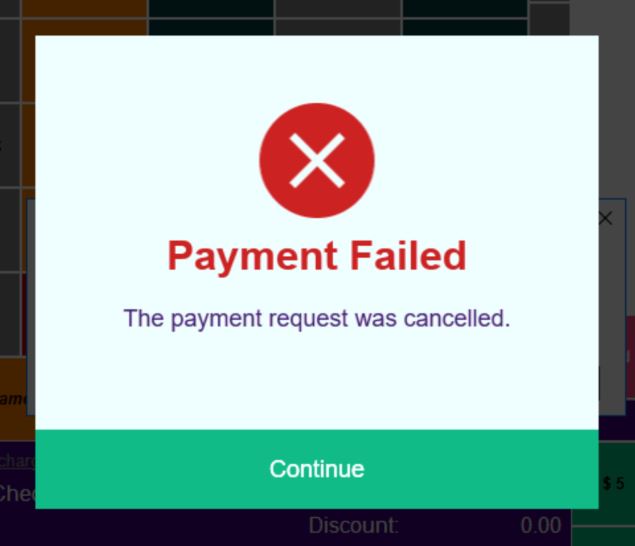 Pre-Paid Checks
Pre-Paid checks (checks created by our order-ahead integration partners) now display the same information as other checks, including time of last payment and the paying employee.
Items Count Down
Item countdown can now be edited from Front Office via a new separate function (previously it was only available via the Modify Price function).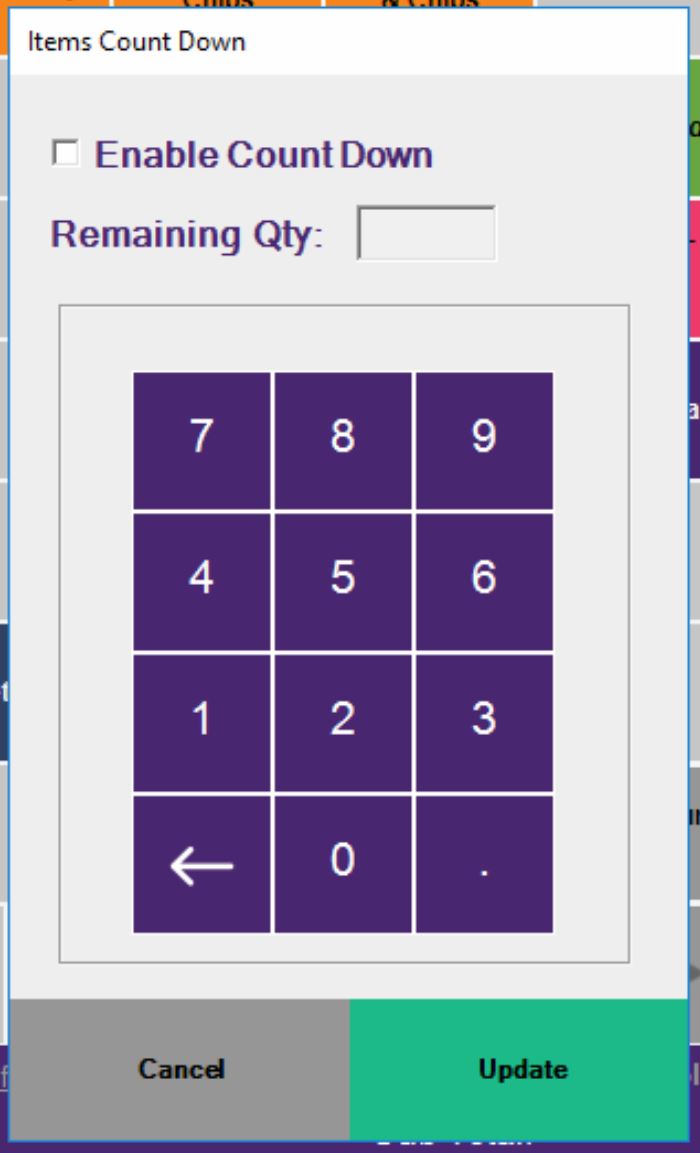 Floor Plan Functions
It is now possible to perform Floor Plan functions between the Seated Info and the Table Layout screens.
Check Access Screen Visibility
The Check Access screen has had an overhaul of the visibility of controls, with underlining to indicate clickable elements and changes to colours to improve the user experience.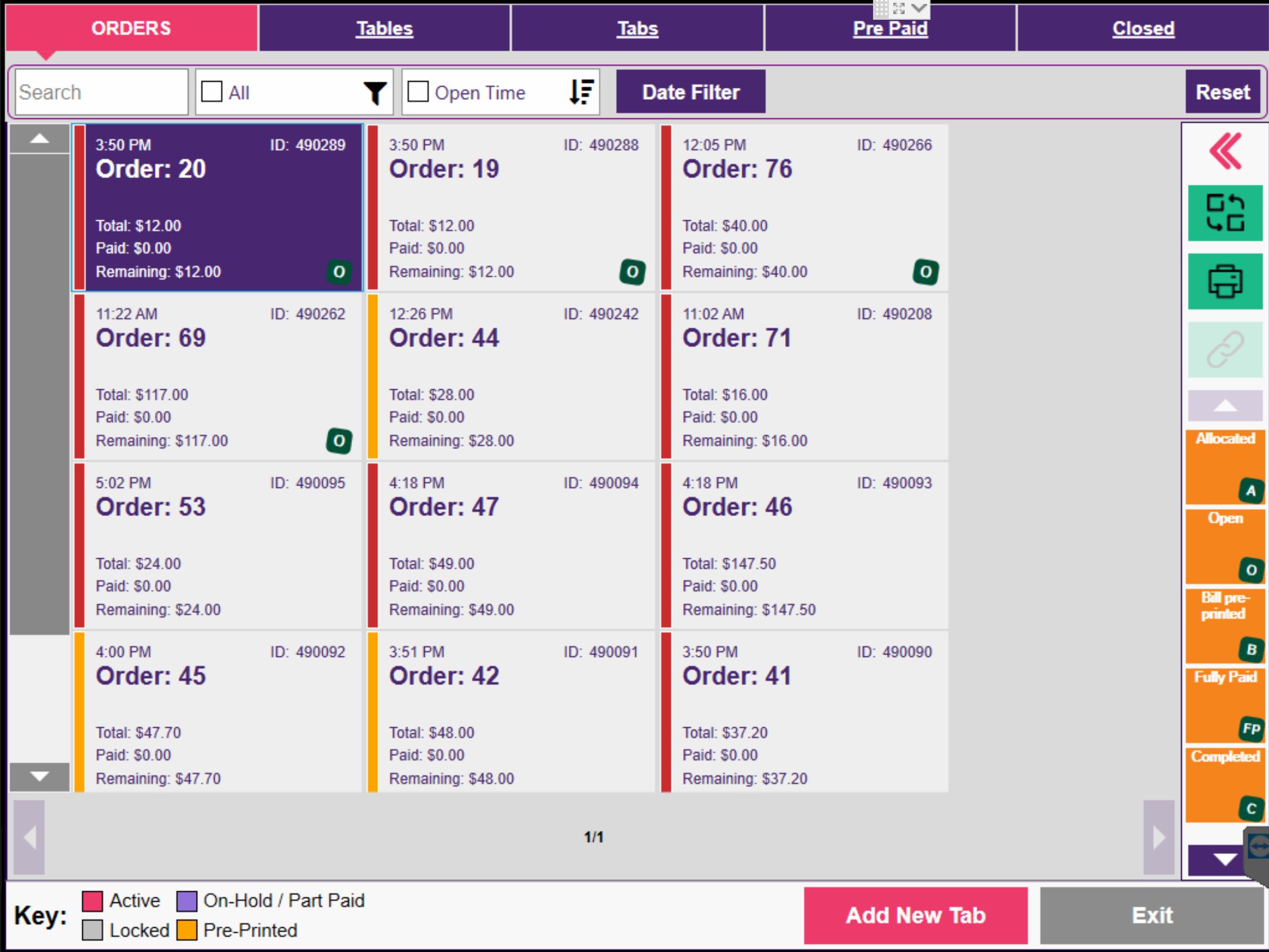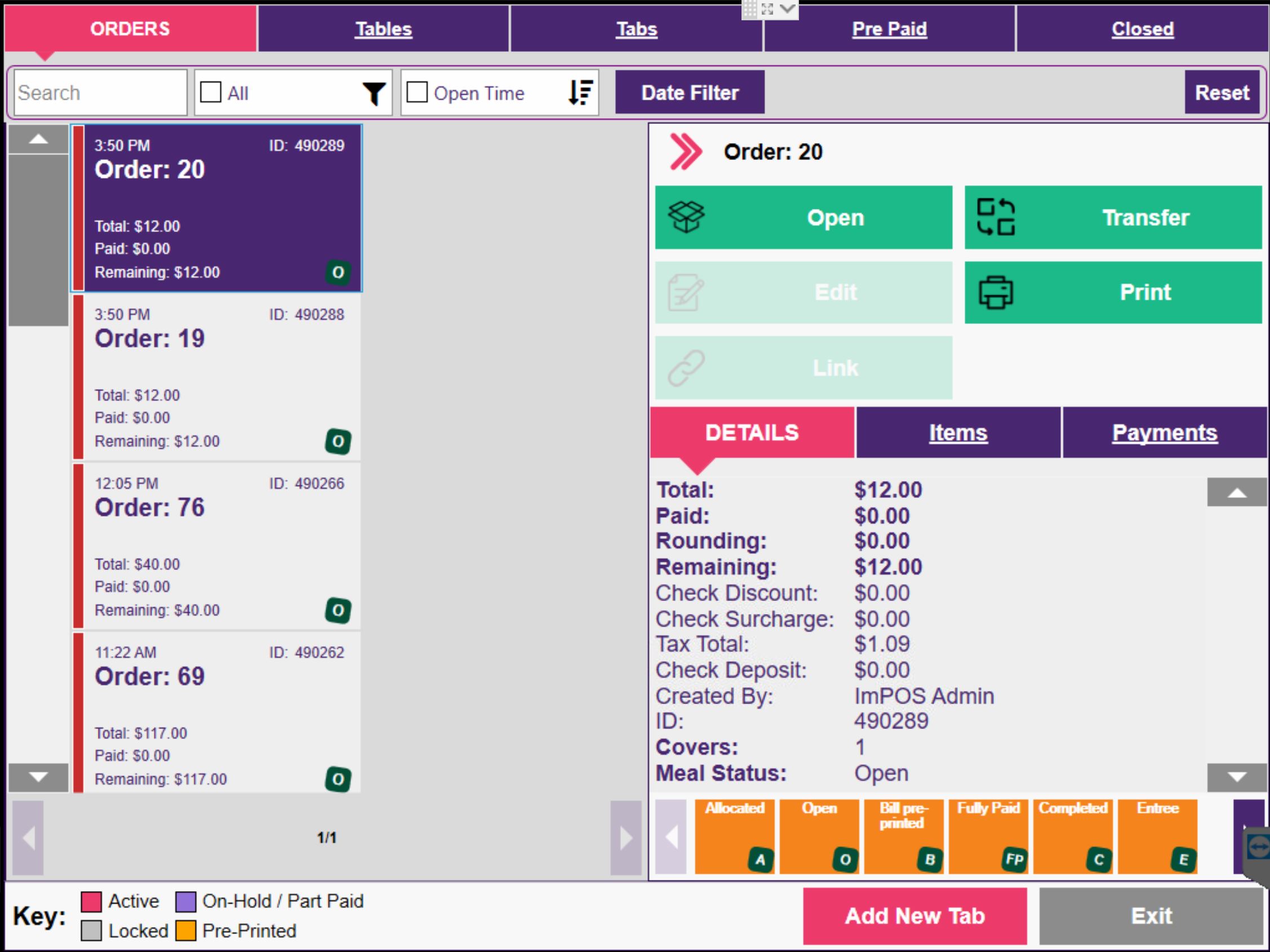 Auto-Modifier setup has been updated.
All items are now available for auto modifier configuration by default, removing the need to check the "auto modi" checkbox inside the item configuration form. As well, the auto-modifier configuration form has been adjusted to make it more user-friendly. There is also now the option to re-arrange the order of attached modifiers and/or sublists.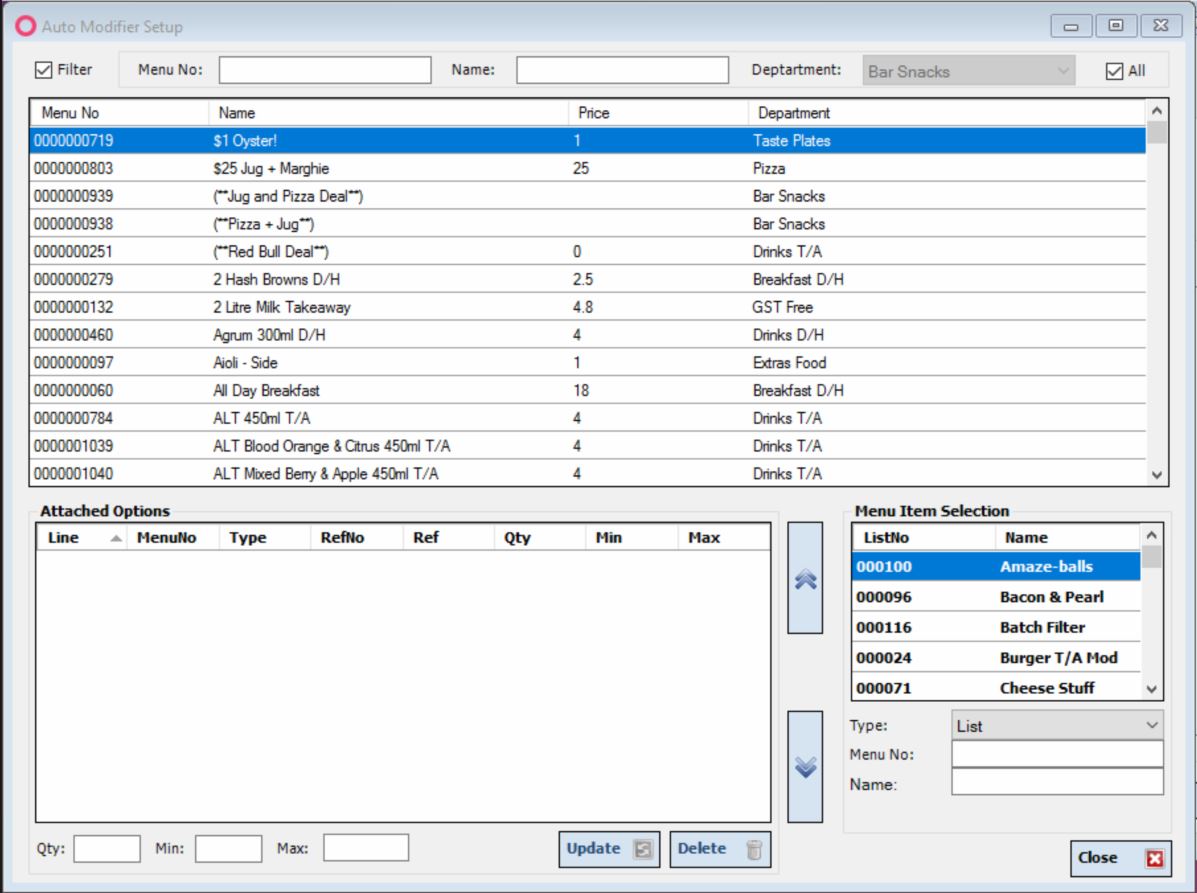 Sublists
The sublist configuration form has been overhauled with several changes to make it much more user-friendly:
A

uto modifier lists now

automatically attach the label "AM

-" to

the front of the list name, making them easier to find.

When editing a normal

sublist

, the grid that displays is 6x7 buttons, and when editing an auto-

modi

list, there is a 5x5 grid, so that both are in line with how the lists display in Front Office

.

Labels have been renamed for clarity

.

The colour selection now supports setting of several custom colours.

There is now a button to automatically sort a sub-list alphabetically

(this cannot be undone).

Search criteria is now displayed above the search results.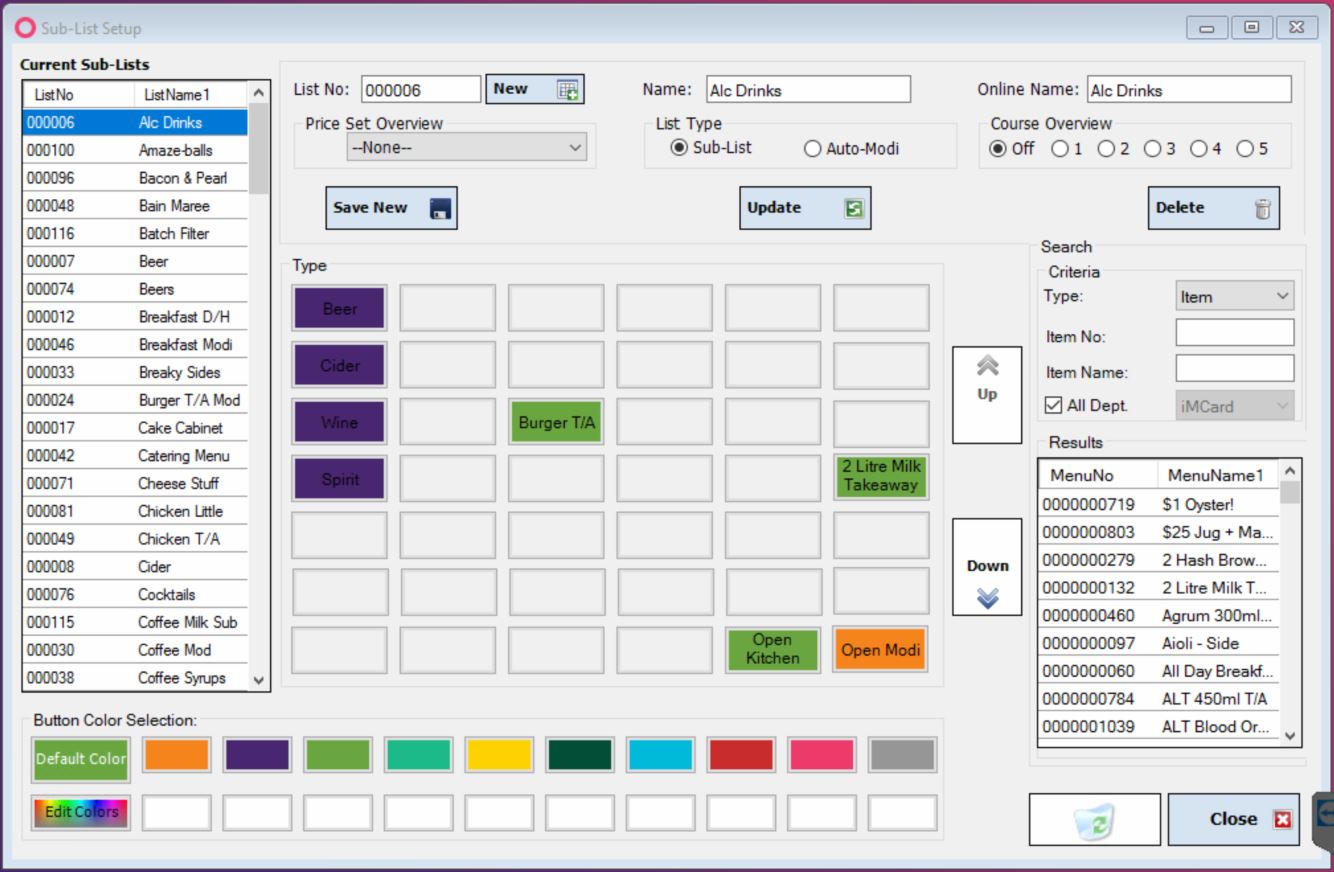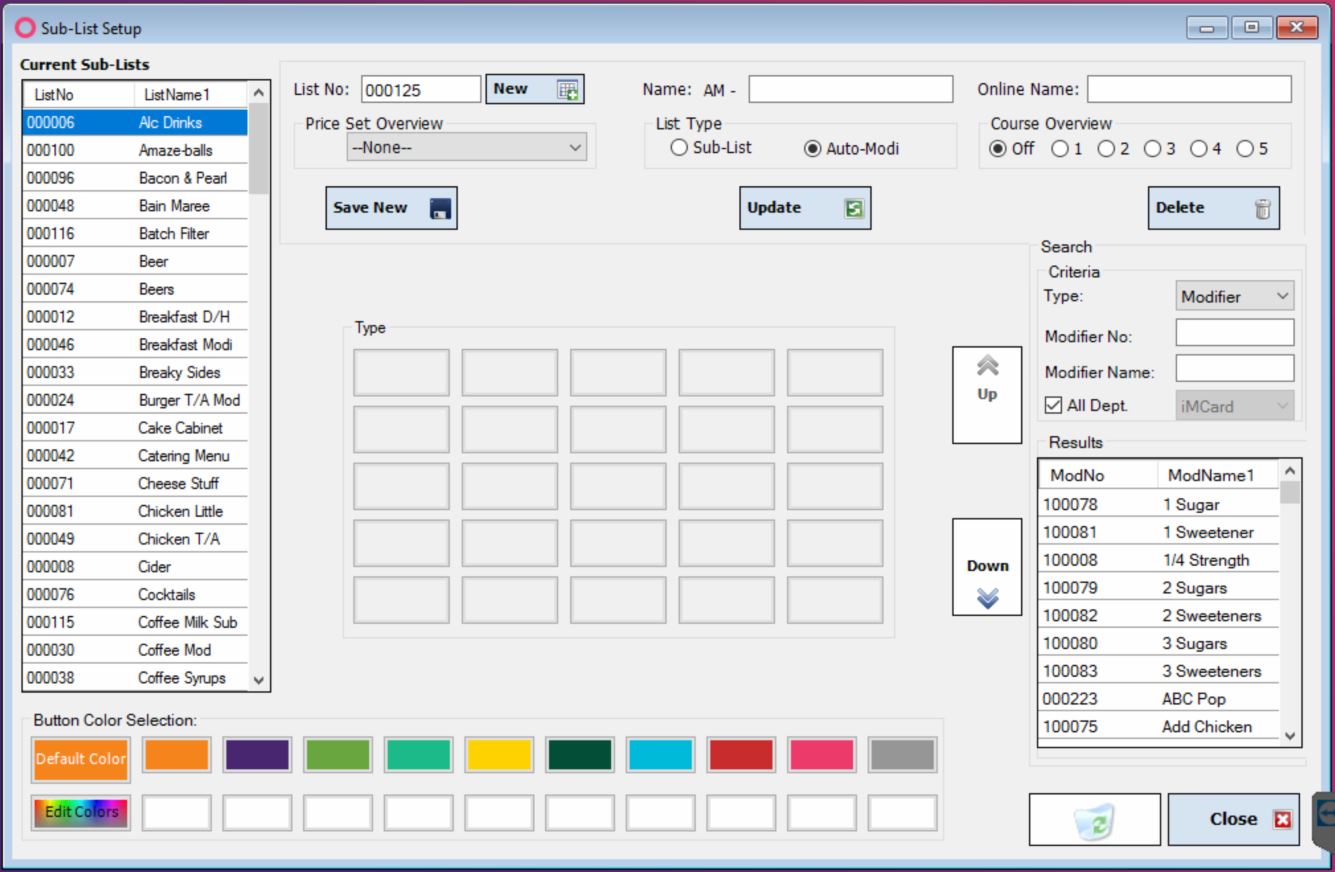 Menu Design
There have been several changes to the menu design form to improve usability.
The menu selection now displays the menu name rather than the identifier.

Search criteria is now displayed above the search results.

A new 'Sort

By

Name' function allows users to

automatically sort a sub-list alphabetically (this cannot be undone).

Colour selection now supports setting of several custom colours.

The extra 'PDA' tab has been removed.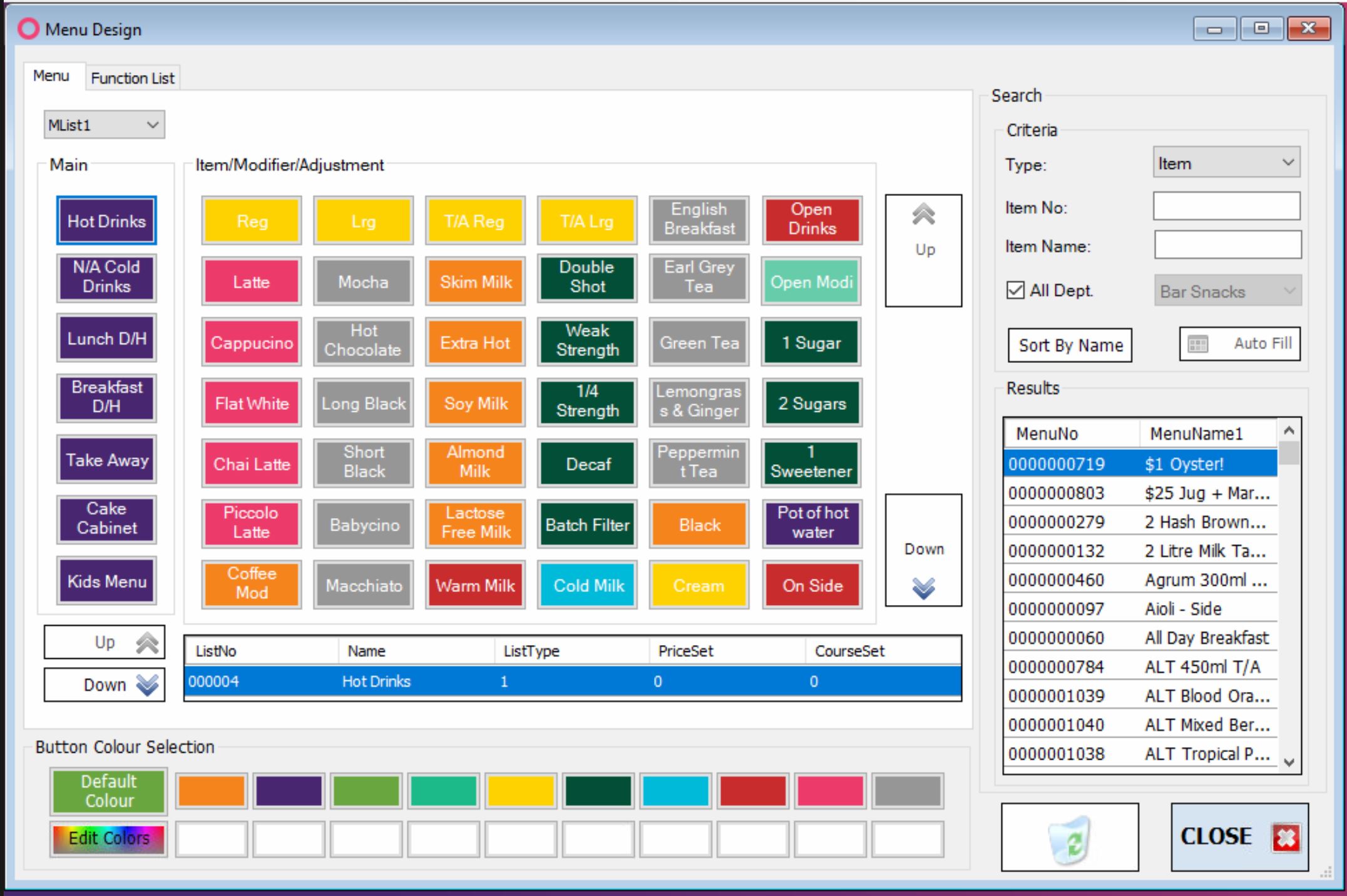 Function Settings
Several function which are no longer supported are now hidden on this form and when designing menus.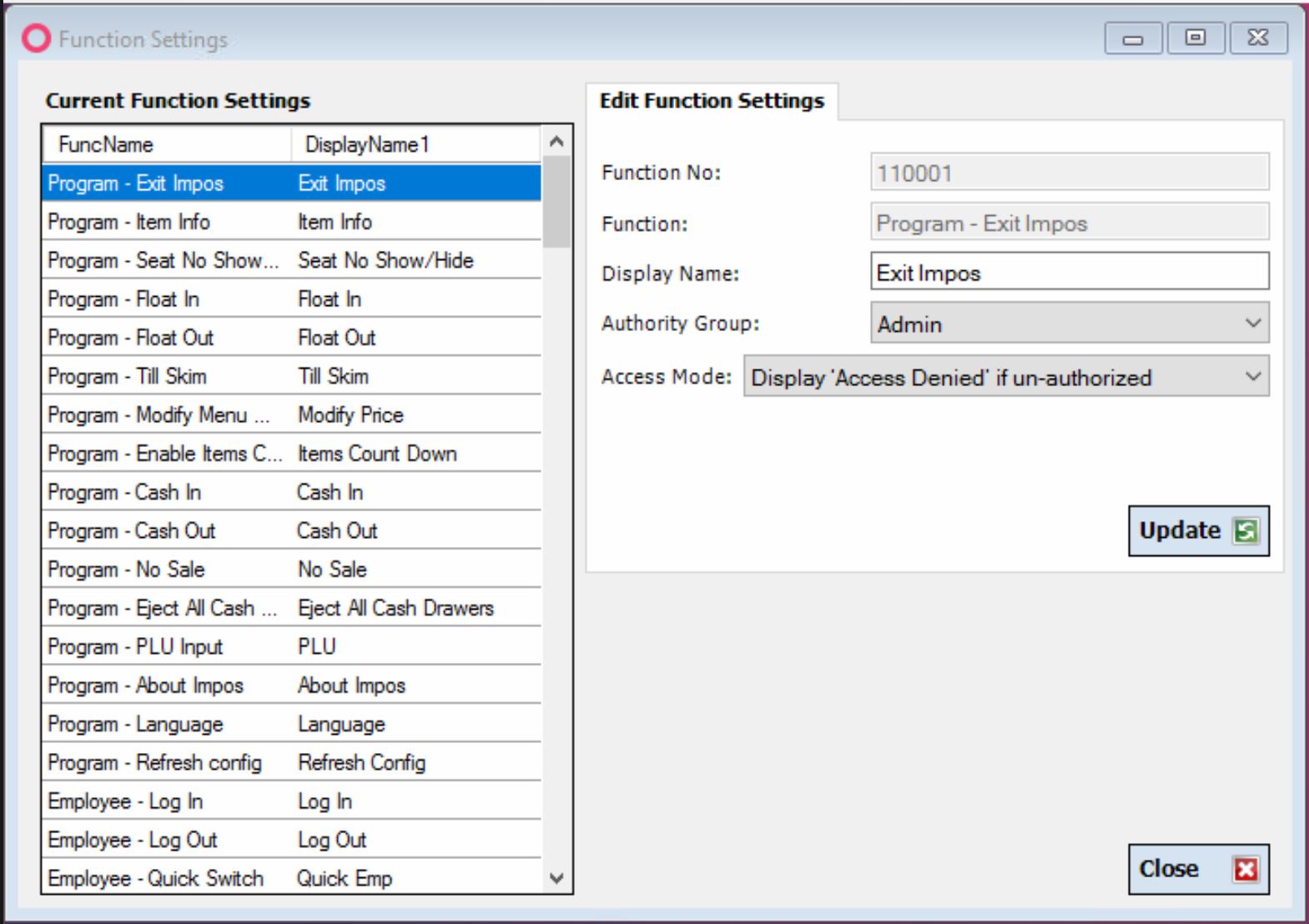 Station Settings and Print Settings
The layout of these forms has been overhauled, with some functions added (grouping, meal status, void reasons) and common settings grouped.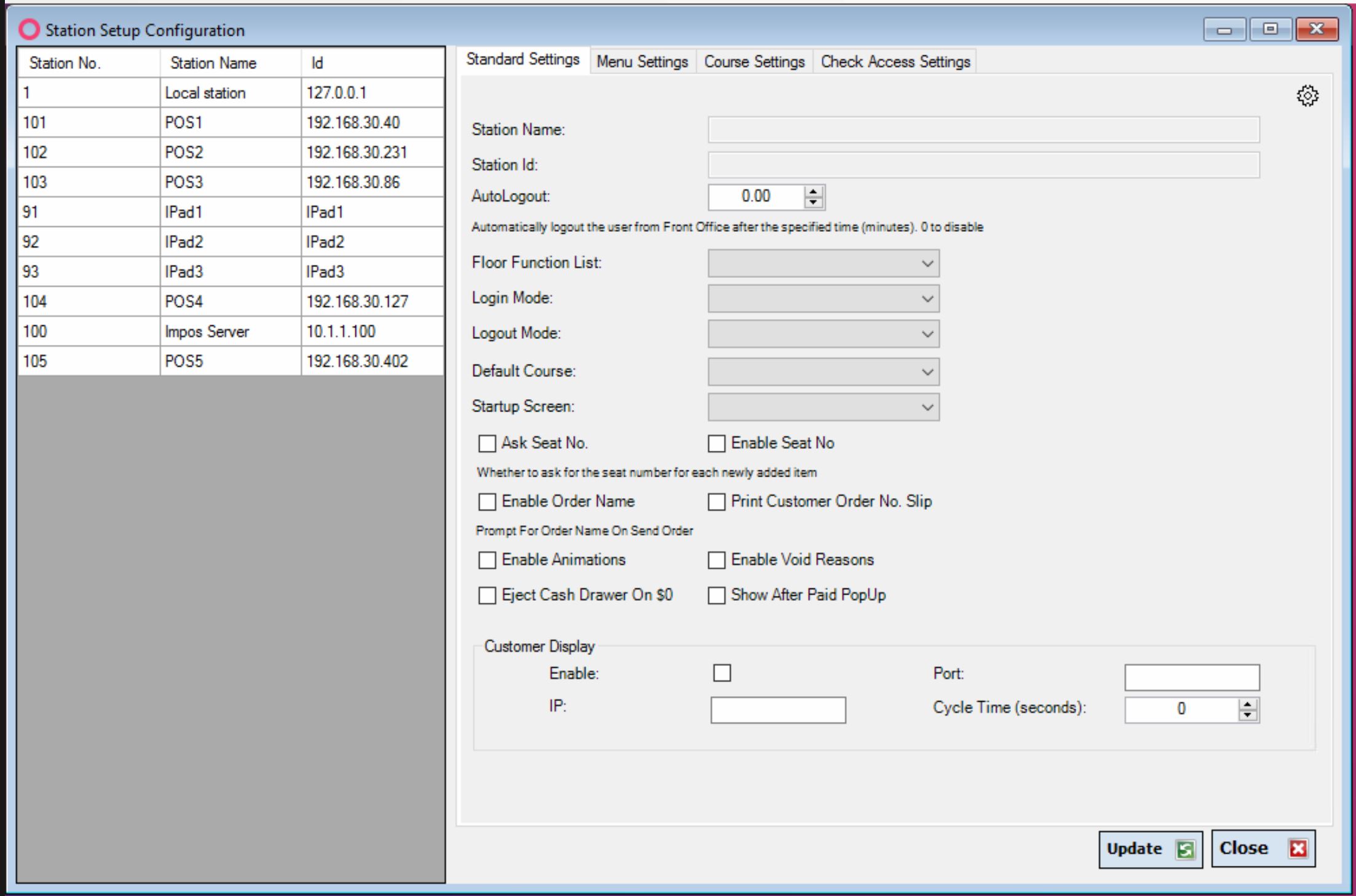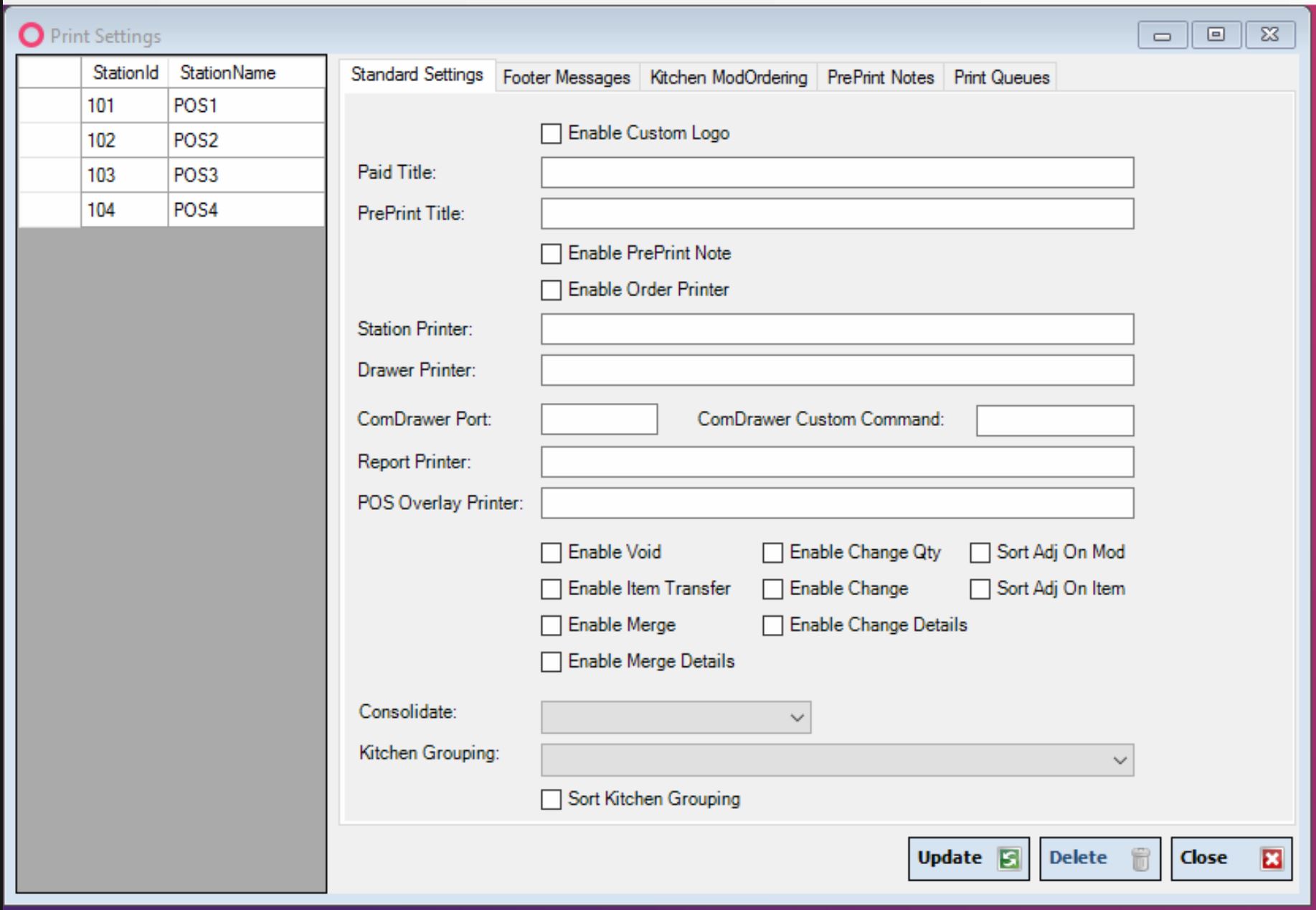 Venue Settings
A new Venue Settings interface has been added, enabling configuration of previously hidden properties within the software.
This includes settings such as Outlet name, address and ABN, and also some universal printer settings such as modifier size, quantity of labels, spacing etc.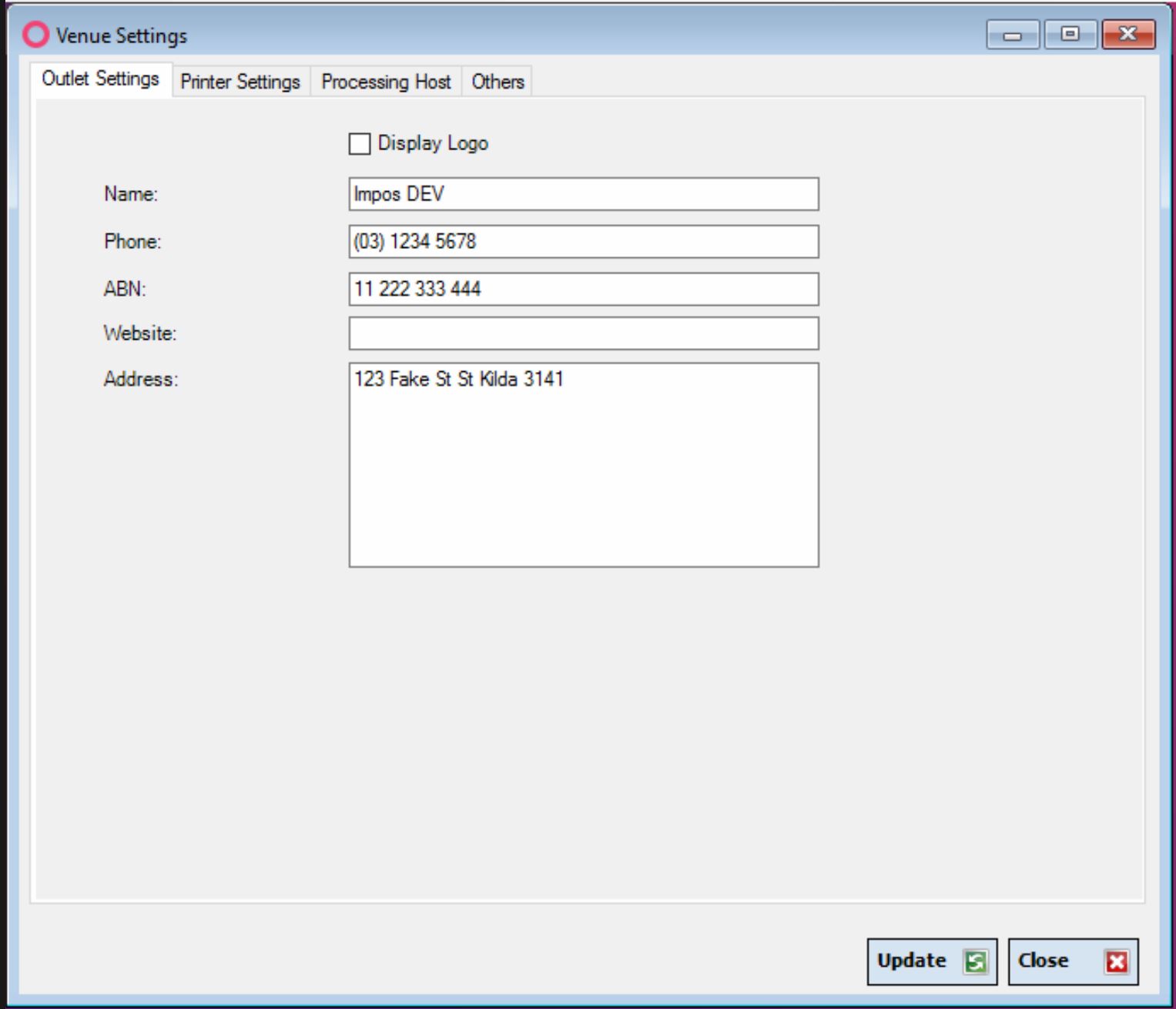 Check Access Settings
These are now accessible in Back Office, via the Station Settings form.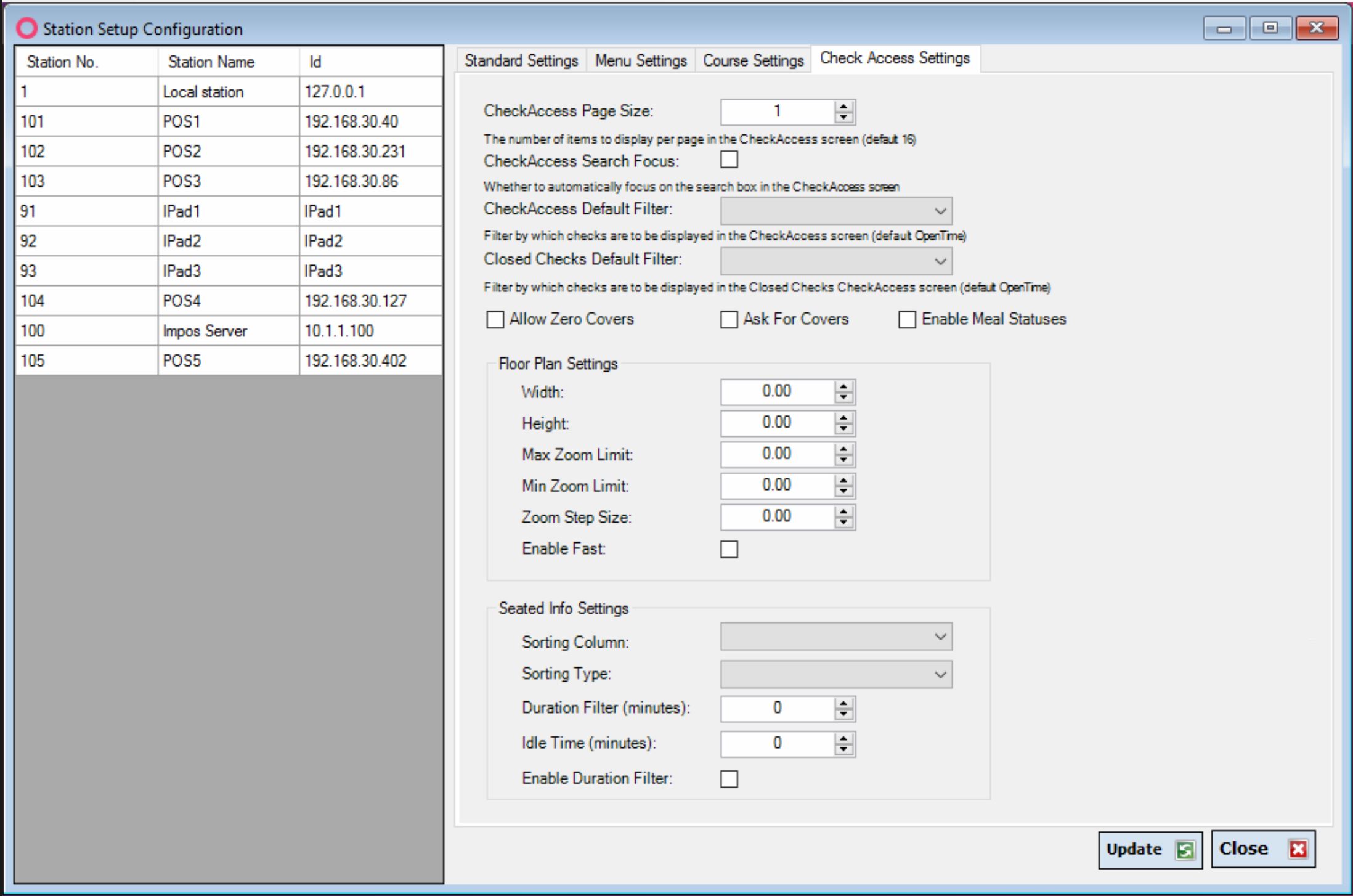 POS Settings menu
Several forms are now available under the new 'POS Settings' menu rather than scattered between multiple menus. These include Station Settings, Print Settings, Venue Settings, Custom URLs, Cash Drawers and Custom Dockets.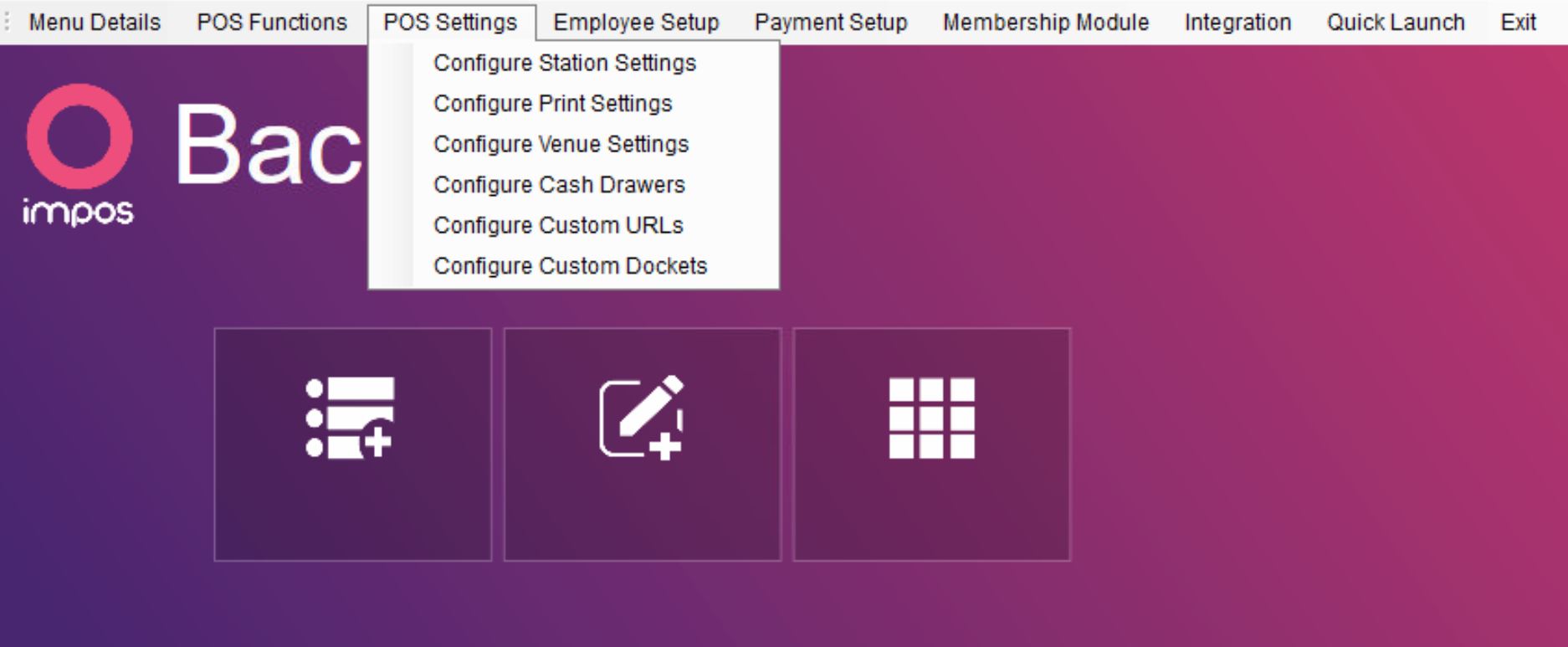 Active Course
The current active course in Front Office is now highlighted with a more obvious colour.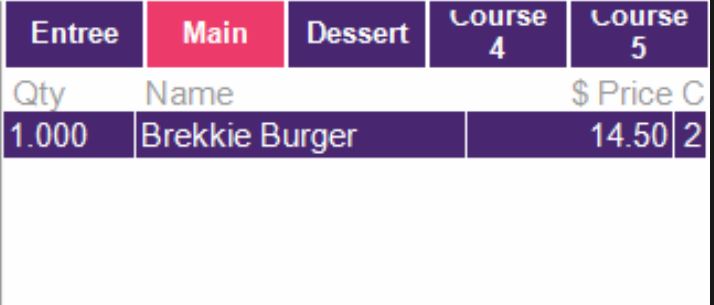 Pre-Printing
Pre-printing a bill will no longer prompt users to save an order if no changes have been made
Default Sublists
It is no longer possible to delete the default sublists, such as ML0001, FL0001, QPL001 and PL0001.
Bug Fixes:
As usual, along with the improvements we've made to our software modules, there are also a host of bug fixes that come along with a new software release. Some of these include: 
Front Office and Back Office will now correctly display ampersand (&) in item names within the menu layout.

Pre-printing a bill with no items present will

no longer mark the current check as -AUTO-, which prevented items from being added.

Printer Server no longer throws an unhandled exception when adding the first printer or print queue.

The date and time shown on refund receipts is no longer the default 'Jan

1

1900'.

The Open Price field is no longer sometimes hidden when adding items with an Open Price.

Adding non-payment functions to the payment list no longer causes an unhandled error in Split Check.

Details of memberships that are not created due to payment failing will no longer be retained after closing and opening Membership.

Skipping auto-modifier appending to new items while using multiple deal groups no longer results in several additional items and modifiers being automatically added.

Improved the performance of Item Details based reports in venues with a long trading history.

Added temporary handling around auto logout when additional windows are open which was causing performance issues. The result is that Front Office will not logout if these are open.

Resolved an issue where print queues could not be saved due to a 'missing printer' error.
Enabling scale overriding with integrated scales no longer results in the measured quantity being overwritten by the value used in Menu Search.
Attempting to save a modifier, or automodifier, with an empty quantity no longer displays an unhandled exception.