There have been substantial changes to the refund and reverse payments functions in the Impos Front Office module: 
It is now possible to refund individual payments on checks that are not fully paid. 

 

The refund function is no longer available for fully paid checks. 

 
To refund a fully paid check you must complete a reverse function on the check. The check will be reopened on the system once this has been completed. 

 
Refunding an individual payment.  
It is now possible to refund single payments against checks. The process is as follows: 
Select the open check that has the payment you would like to refund in the Check Access Screen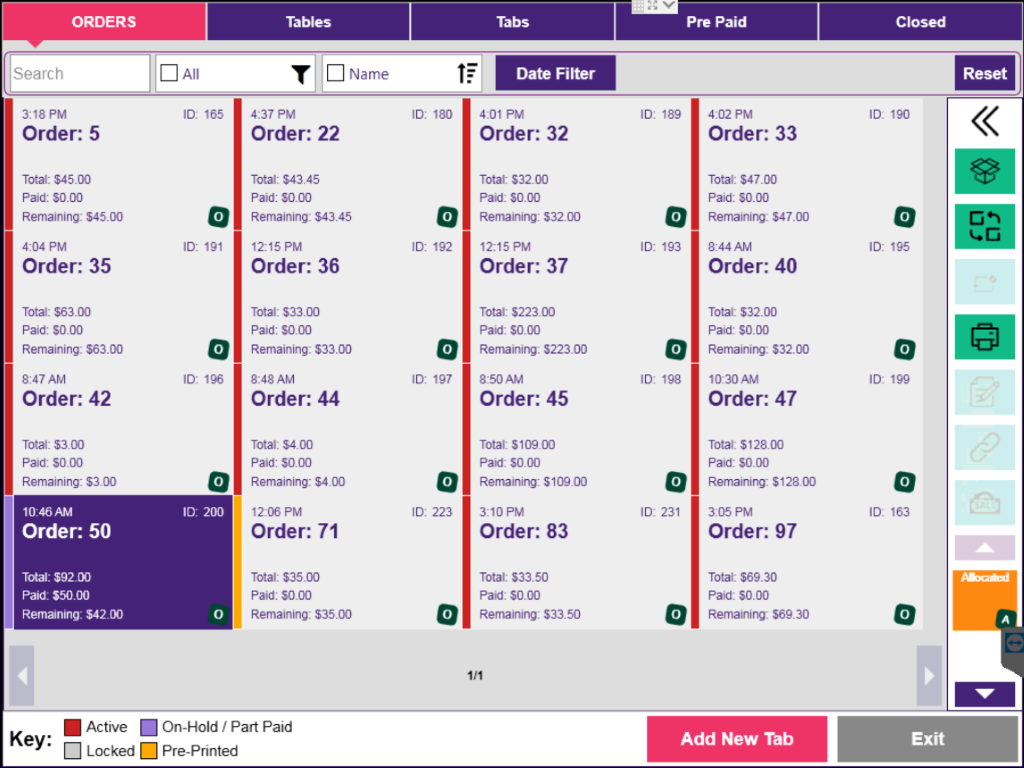 Expand the Check details panel.  
Select the Payment Tab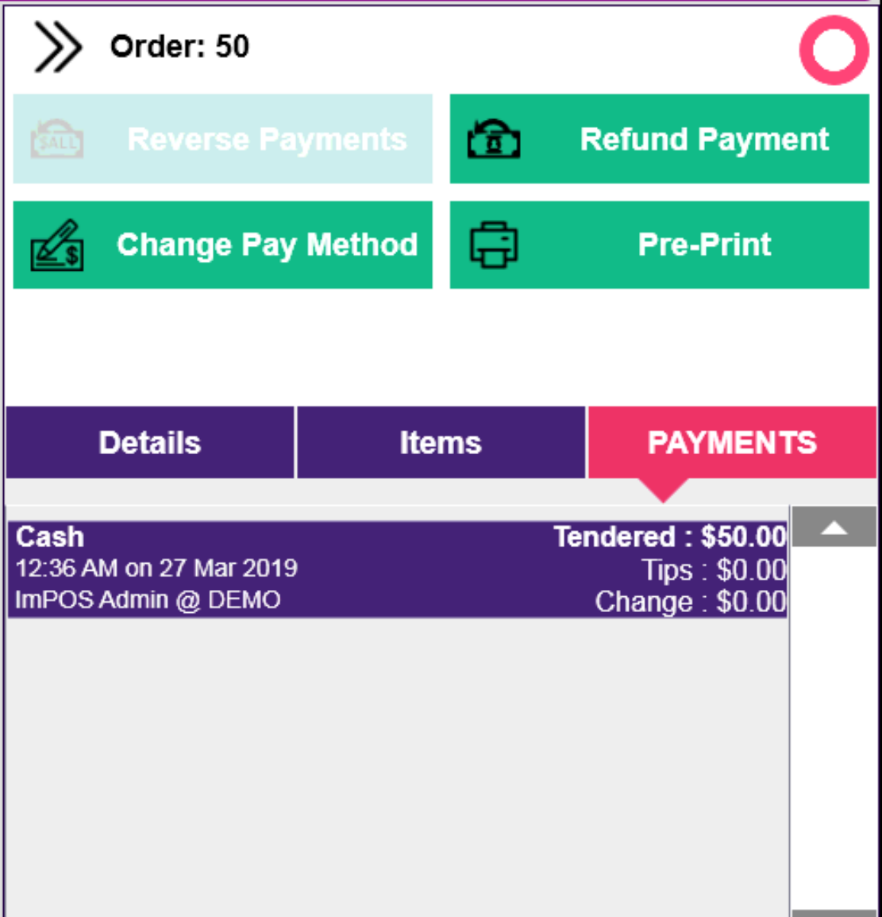 Select the payment that you would like to reverse in the payment list 
Select the refund function 
Complete the authentication procedure if required.  
You will then be notified about the success or failure of the refund process.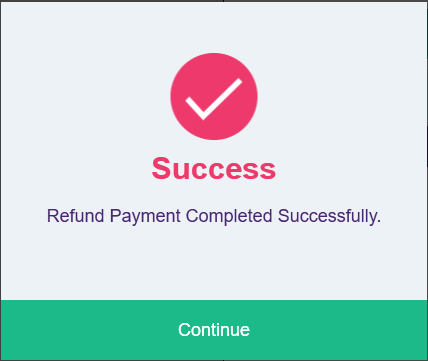 Reversing payment on a fully paid check 
Either: 
Select the reverse function on the order screen.  
Or  
Open the Check Access Screen and Select the Closed tab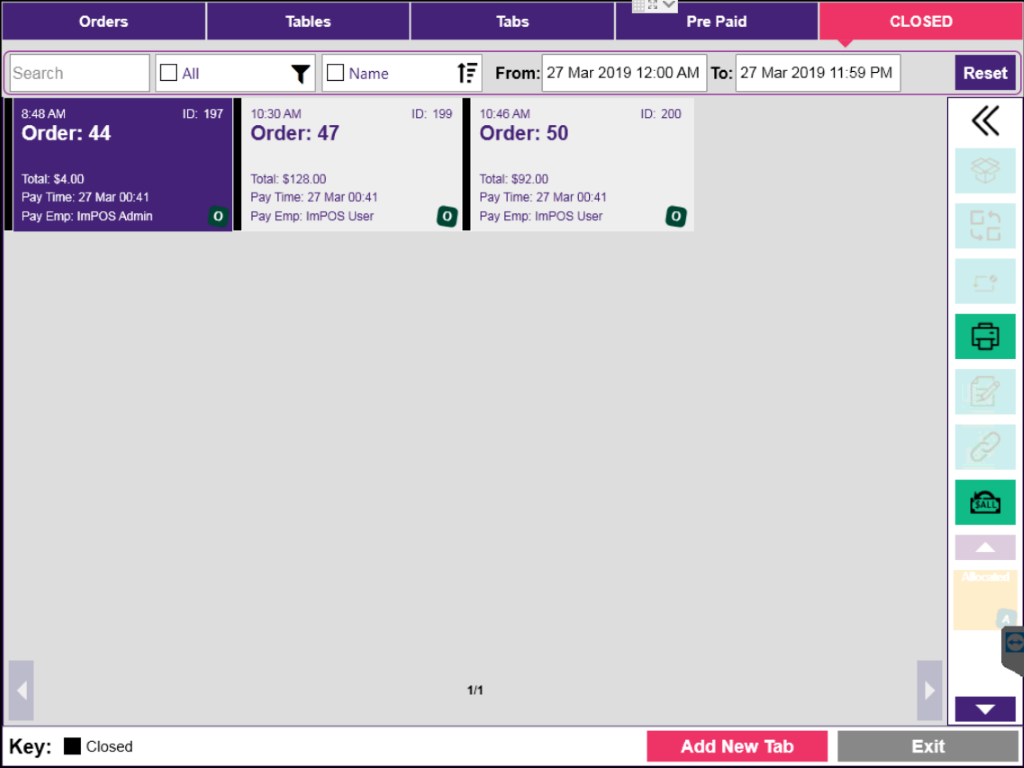 Select the check that you wish to reverse.  
Select the reverse payment function.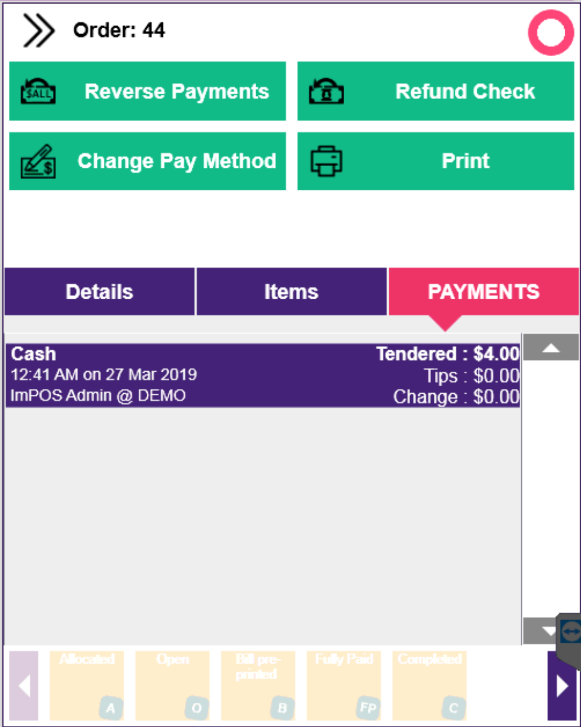 Choose if you wish to access the check immediately:  
Yes will open the check in the order screen.  
No will add the check back to the list of checks available through the Check Access Screen and make it available for editing.  
NOTE: When payments are reversed the check is ALWAYS reopened in the system.