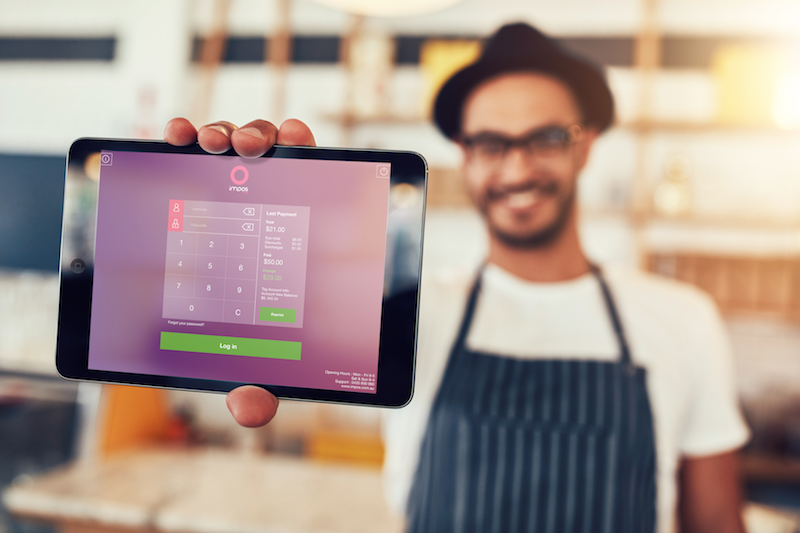 The Impos Plus system has been upgraded and the latest version, 5.28.120, is now in beta for you to enjoy.
Below are some of the highlights from the latest release.
New Features
You can now accept AMEX and Diners cards, with the ability to add a percentage Payment Surcharge to a payment. Applying a Payment Surcharge on top of a Check Surcharge is now possible too.

Using BackOffice, you can now set up multiple Surcharge Rates yourself, and set your default rate through FrontOffice without having to call Impos Support.
For instructions and further information on Payment Surcharges and Surcharge Rates please click here.
Bug Fixes and Stability/Speed Improvements
Transfer check issues have been resolved.

Some users have reported instances where FrontOffice has frozen. We have resolved a bug associated with this and implemented further performance enhancements.

There have been instances reported when after voiding a Modifier, the user cannot add another in its place. This has now been resolved.

In order to further improve the speed and responsiveness of Impos, we have optimised the cart so that only the top 14 items are displayed, with an option to easily select "load more" to see the remaining items.

All Impos integrations have been improved for increased speed and stability. In particular, this includes:

Enhancements to ResDiary integration to resolve:

Unable to see Walkins created in FrontOffice in ResDiary

Meal Status do not reflect from FrontOffice to ResDiary

Syncing inconsistencies of bookings with FrontOffice.

Enhancements to MyGuestlist integration to resolve:

Syncing inconsistencies of members with Impos

Enhancements to drive greater robustness of Clipp and Vin65 integrations.

Membership has been improved so that it is now possible to assign members a new card from FrontOffice through the Impos Membership module.
If you have any questions regarding the above release notes please do not hesitate to give us a call on 1300 780 268. Please note that upgrading from Impos version 4 to Impos Version 5 is a rather significant upgrade, with many feature changes and a new look UI.