To utilise the seat numbers feature in front office, you will first need to enable it by navigating to more functions and pressing the seat no on/off button.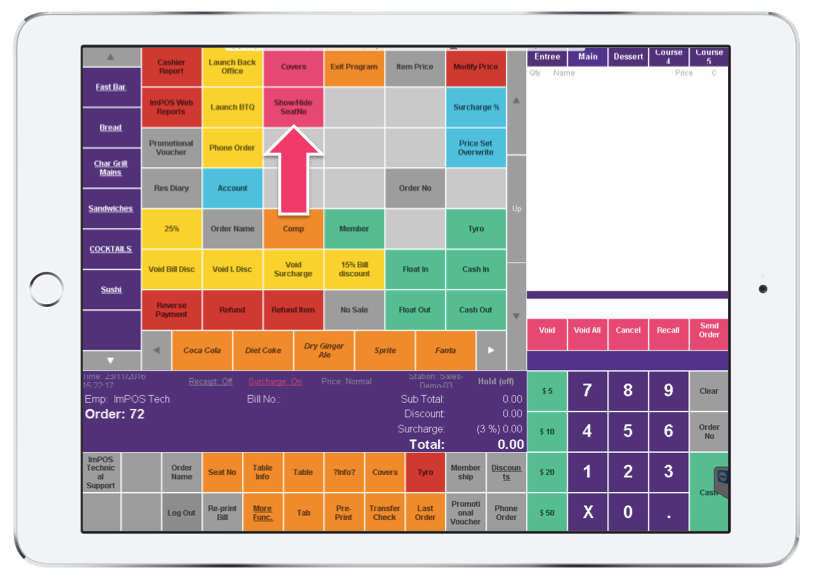 Another column, marked 'S', will then open in the order grid.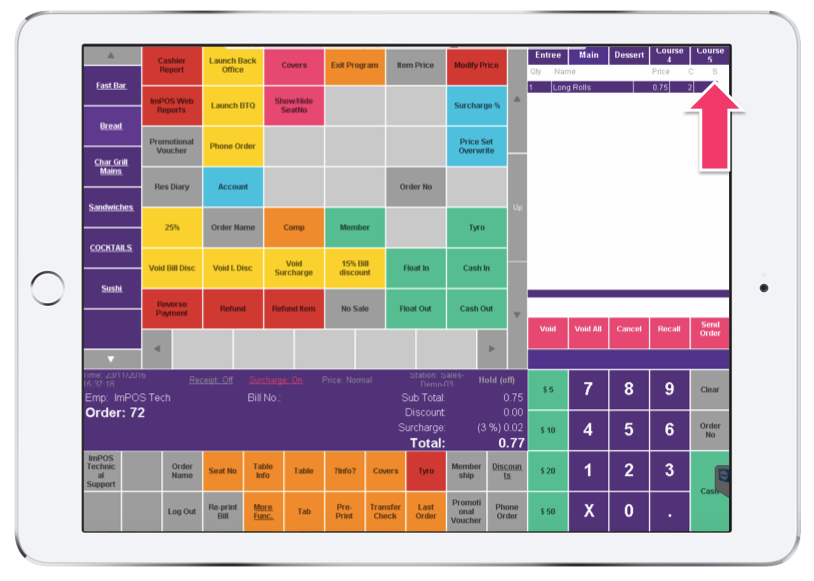 To assign a seat number to an item, make sure it is highlighted in the order grid and select the seat number you'd like to assign on the number pad. Next, select the seat number button and the number will appear in the recently added 'S' column.
Note: This column will NOT re-order the printing of the docket. The only way to have the order grid reflect the order of the seat numbers is to enter the dishes in seat number order. It is worth noting however, that there are pre-determined settings in the print configuration that may override this.