When we speak about 'ordering' we are generally referring to the service style of 'bar' service or 'over the counter' service.
This works for the aspect where a customer walks to a bar or counter, orders a product and receives it then and there.
The basic function is that any buttons engaged will be charged to the order in the info screen.
You'll notice that these orders count up to 100 and then reset.
To add an Item you can quite simply tap the Item on the screen and it will appear in the order grid.
To order multiples of an item you can simply tap the button multiple times or use the number pad to indicate the multiple of the item.
If you have a single item in the order grid and you need to change the amount of items to be ordered, highlight the item, press the amount required IN TOTAL and press the 'change' button marked 'X'.

Once orders are cashed off or a payment is transacted the item is considered sold and the order is finalised.
Here at Impos, we have worked in hospitality long enough to know that this is not always the way that a busy bar or cafe works.
Customers' payments are not always organised, plus they often need to amend their order.
If the user has placed an order in the order grid and the customer is distracted or waiting for a friend, the 'send order' button can be pressed to send the order to both the system and any printers.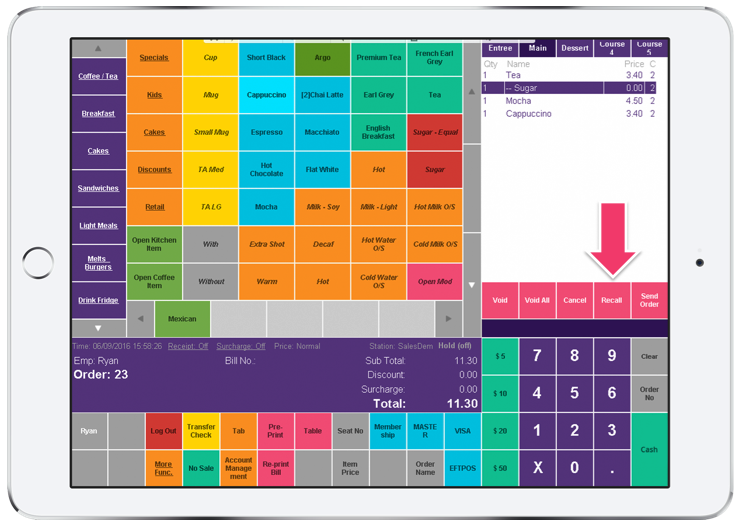 You can 'recall' this order with the recall button where you'll be taken to the check access screen that displays any saved orders.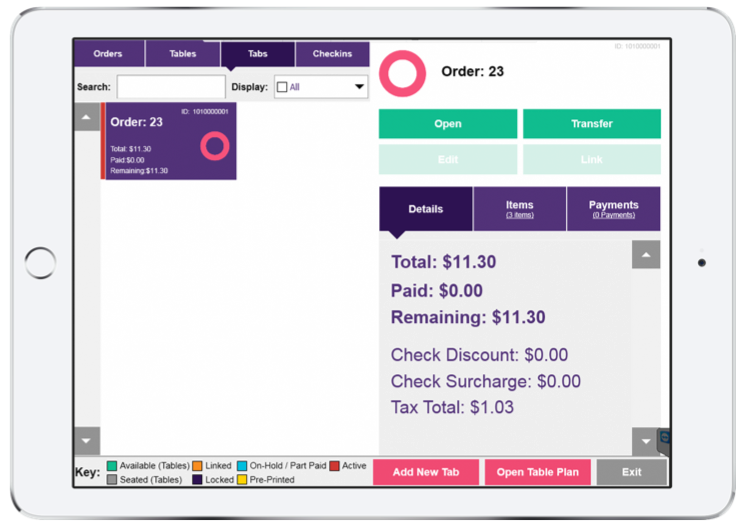 To pay this order the user can engage any of the quick payment buttons or the cash button. The other types of payment methods are available 'Visa', 'Mastercard', 'Eftpos' it should be noted that these are not integrated payments.
'Recall' is where unpaid orders will stay until they are paid, or voided off. To avoid any outstanding orders, managers should check this space regularly to make sure that there are no erroneous orders. Outstanding orders can mean variances in balances during end of day procedures.