The following is a description of the core Stock Reports available through Impos Analytics. The stock reports all start with the prefix INV.
INV001: Days Since Last Stocktake
Stores listed with the most recent stocktake event, as well as the most recent purchase event. Stores that have not performed a stocktake in the last month are highlighted in red.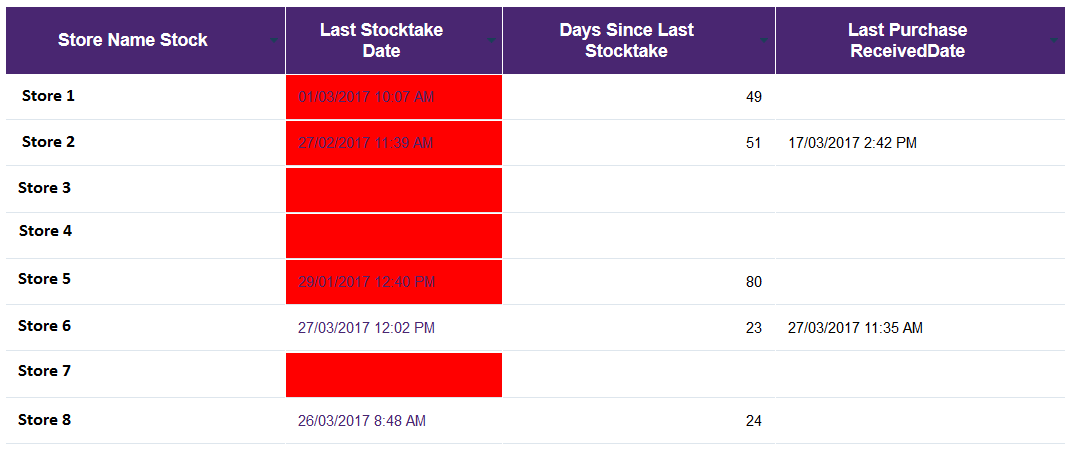 INV002: COGS Report
Cost of goods sold based on Net Sales Ex GST. Stock movement does not include purchases or freight as a percentage against Total Sales. Sales figures are Net Ex GST. Sales cost is Net Ex GST. All stock decrements are recorded as POSITIVE dollar values, stock increases are negative.
Filters: Store Name, Item Order Date Range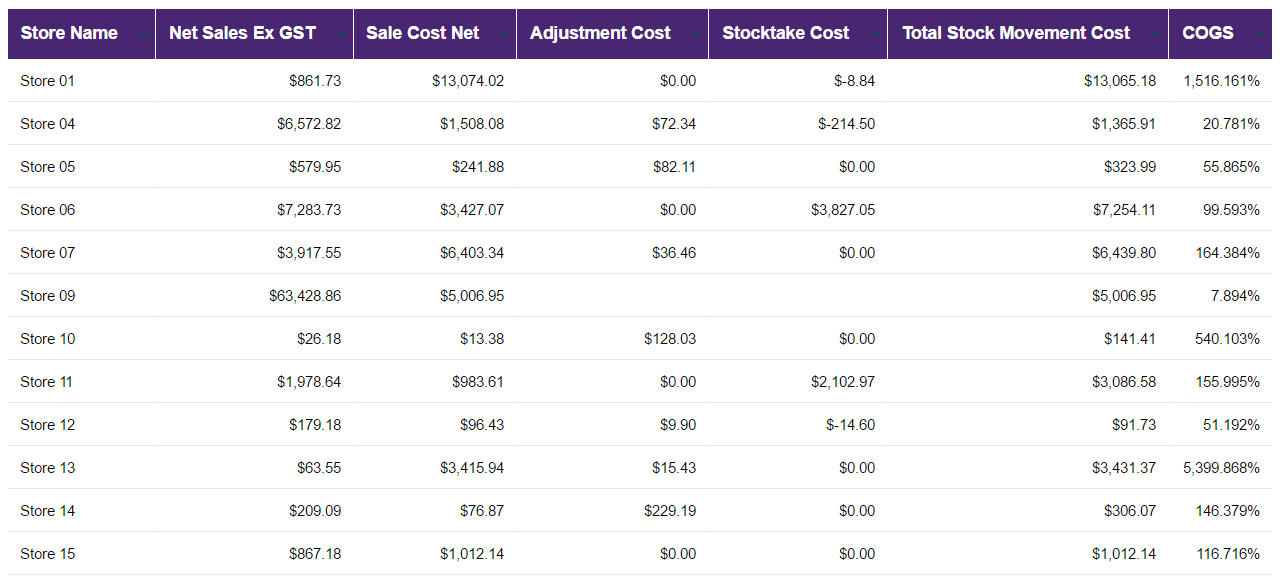 INV003: Inventory Wastage
Stock items which have been recorded either as Stock Wastage (through the Wastage adjustment) or Sale Wastage (discounted with a discount name which contains Wastage). Stock Wastage indicates whether the wastage was processed back of house (stock) or Front of house (Sale).
Filters: Transaction Date Range 

INV004: Stocktake Report
Report showing stocktake results and the variance between theoretical and counted quantity of a stocktake event. The cost of variance is derived from the item cost at the time of stocktake. Provides the ability to drill through to INV005: Stock Movement.
Filters: Store Name, Stocktake Date

INV005: Stock Movement
Sales Purchases and adjustments applied to stock items over a period of time. Transaction amounts are listed in Stock units. Positive indicates increase, negative indicates decrease.
Filters: Store Name, Transaction Date Range, Stock Category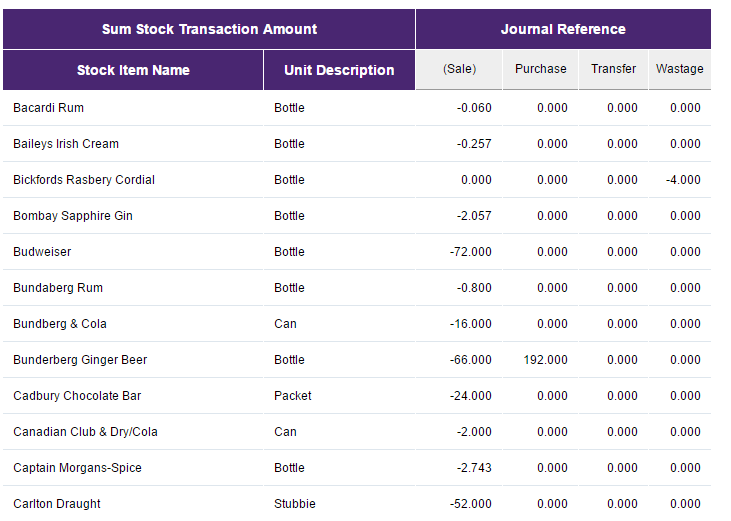 INV006: Journal of Stock Movement
A journal of stock movement for an item including sales, purchases, adjustments and stock takes.
Filters: Item Name, Transaction Date Range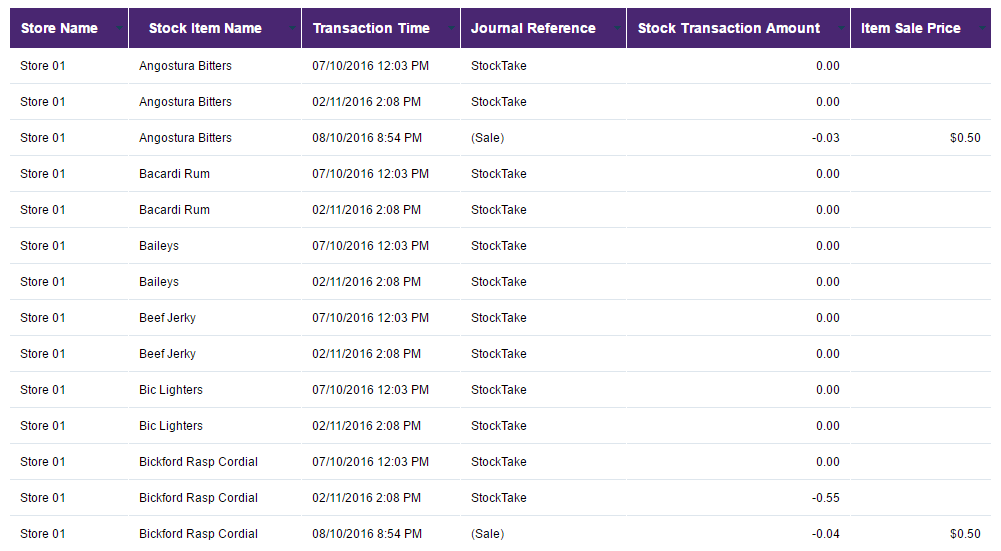 INV007: Purchase Orders Received
Item level listing of inventory received in the Stock module, seperated by store and grouped by invoice.
Filters: Company Name, Invoice Date Range, Invoice Number