Re-order and last order are two functions that are key to increasing your speed of your service. Follow the instructions here to add them to your function list. 
Re-Order
Re-order will allow the items and modifiers displayed in the cart to be ordered once again. Often used for tabs, tables and saved orders, this is very useful for customers who have particular coffee orders with many modifiers (soy milk, extra hot, etc) and would like to order the same thing again.
To utilise this function, choose an item in the cart and select re-order.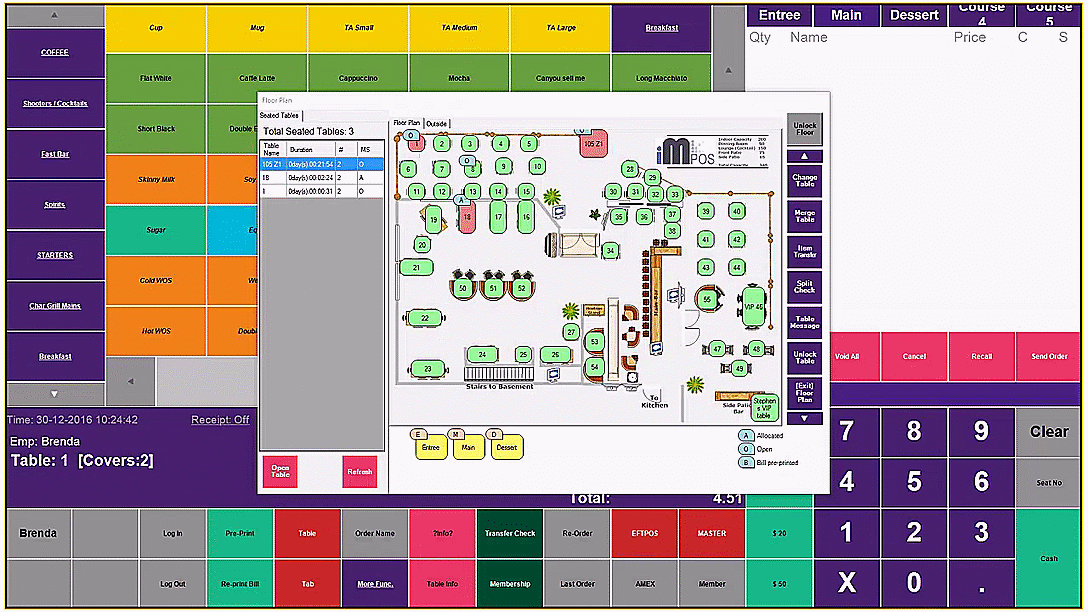 Last Order
Last order is a more specific version of re-order, and is typically used on bar tabs where customers would like to order the same round again. Last order requests that the most recently saved order be placed on the tab again. This feature also allows for amendments to the order.
To utilise this function, choose a previous order and select the last order button.