Adjustments to stock can occur for many reasons, such as transferring from one venue to another, dropping a whole box of stock, or simply errors in stocktake or stock entering. ImPOS offers 3 ways of adjusting your stock and different methods of reporting on each.
To enter an adjustment, in the Impos Stock System: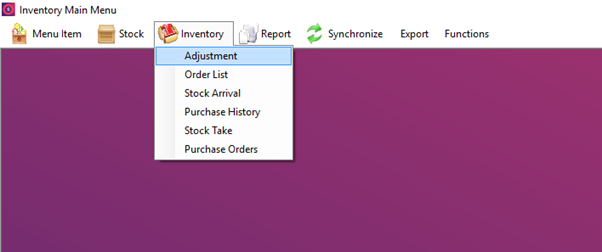 Please note, all adjustments require a note to be placed against each transfer.
Adjustment assigns a new Stock Level
Wastage removes the set amount of stock from the holding with a reason (can be reported on later)
Transfer allows you to transfer in stock or transfer it out. Please note that the system isn't integrated with other sites, and a transfer out from the source site must be manually mirrored as a transfer in at the receiving site.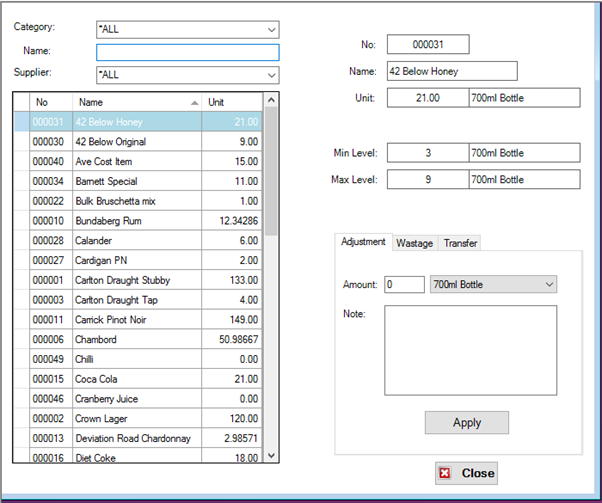 All of these adjustments occur one item at a time. Select the stock item from the list on the left, and select the style of adjustment you'd like to process.
Adjustments can be applied for entire units, as well as partial units (ie either a whole 700ml bottle of Vodka, or 100ml of Vodka)