The Re-Print Bill function is used to print previous transactions for clients that require a bill from a previous visit. This is information that the system holds onto and can be easily accessed.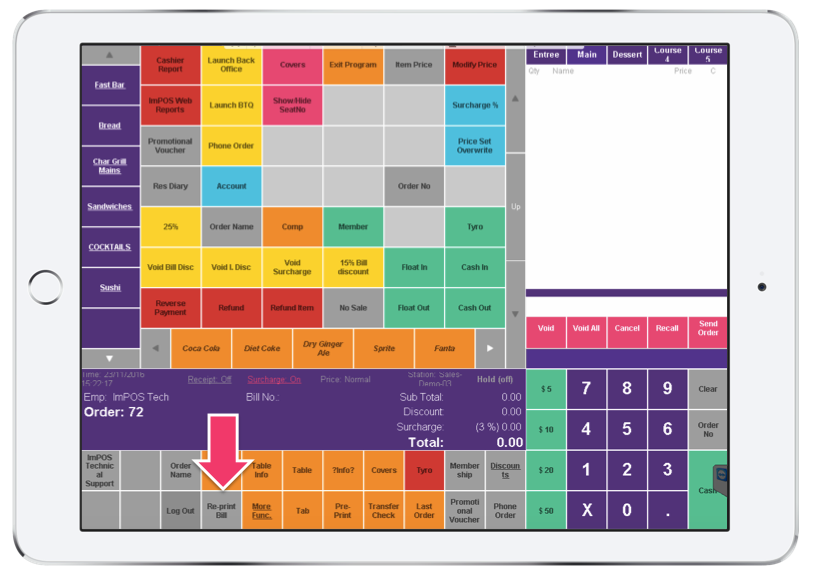 To re-print a bill, select a start and end date for the search.
By default the current day is listed.
Highlight the bill to reprint and press the Re-print Bill button.
A copy of the Tax Invoice for that bill will be printed from the receipt printer.