Re-Order and Last order are two functions in Impos that can assist greatly in the speed of your service. They are available at any stage, and should be added to your Function List (You can find the Menu design Walkthrough here)
Re-Order will order the item and modifiers selected in the cart once again. This is very useful for customers who have particular coffee orders with many modifiers (Latte, Soy, Extra Hot, Weak, Decafe, 3 Equals etc) and would like to order the same again.
Used on tabs, tables, or saved orders, simply select an Item in the cart, and press "Re-Order"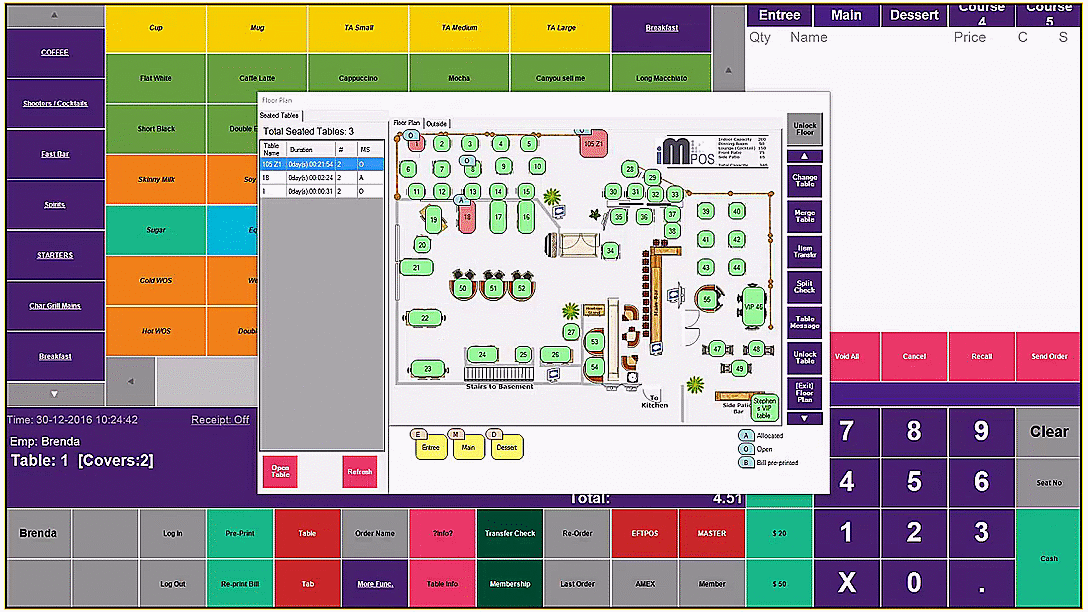 Last Order is a more expanded version of "Re-Order" and is typically used in on bar tabs, where customers would like to order the same round again. Last Order simply places the last complete saved order again on to the tab, it does allow you to edit before you send as well.
Simply load an order, and select "Last Order" to order the same again.